Sports and leisure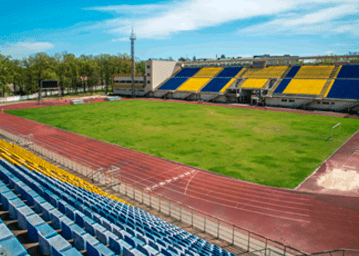 The Educational and Sports Complex is a structural unit of the State Tax University.
The main goal of the Sports Complex is to improve the health of higher education students and university staff by creating conditions for sports.
Composition of the sports complex:
A physical training complex, which includes a playground where volleyball, football, basketball and a running track are held.
Fitness room.
A hall for playing sports.
2 halls for martial arts.
Address:
Irpin,Sadovaya 92 St.
Contacts:
E-mail: This email address is being protected from spambots. You need JavaScript enabled to view it.