Educational and Research Institute of Economic Security and Customs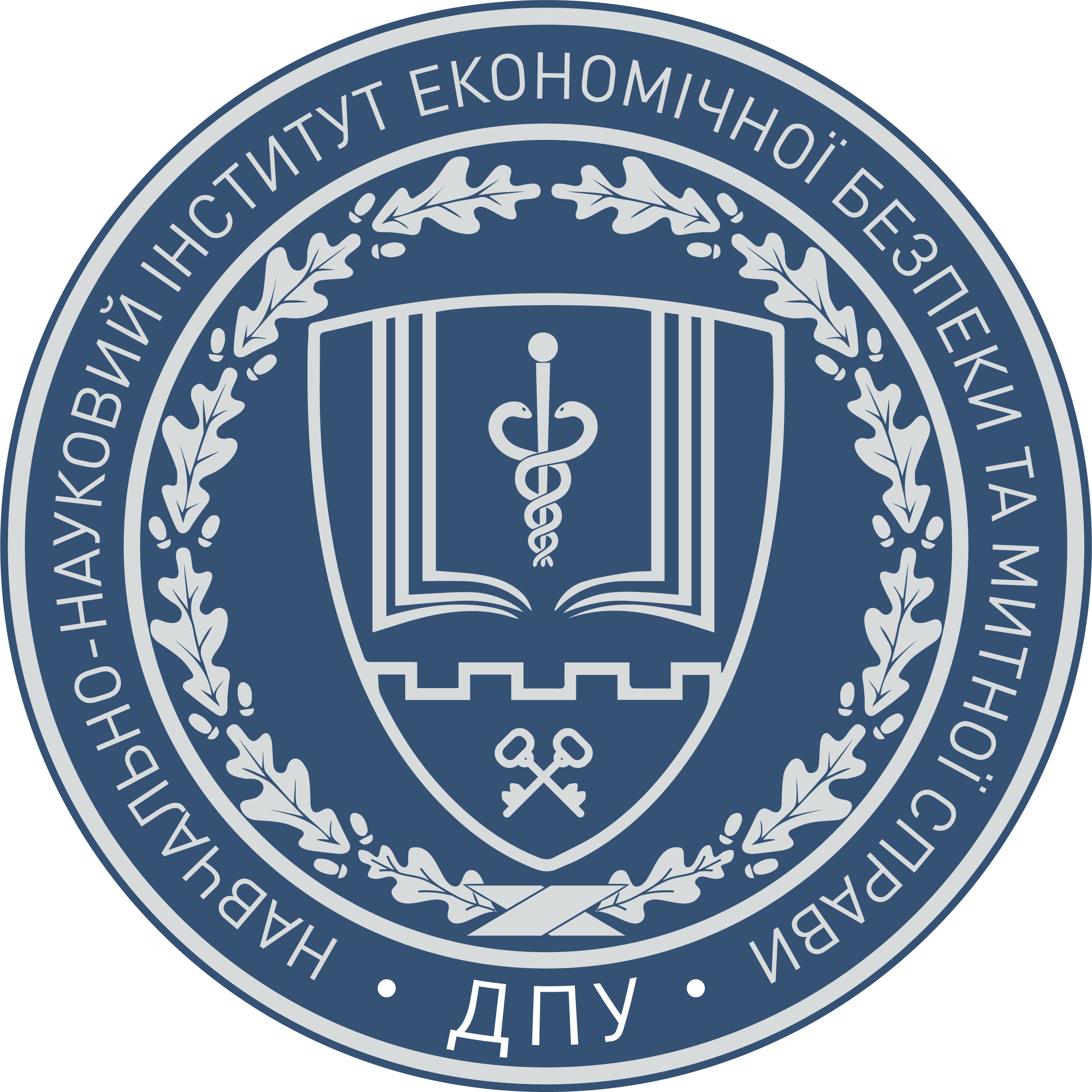 The Educational and Research Institute of Economic Security and Customs (hereinafter referred to as the Institute) was established on 04 November 2021 by reorganising and merging the Faculty of Training, Retraining and Advanced Training of Tax Police Officers and the Educational and Research Institute of Economics, Taxation and Customs.
The Institute is the only educational unit in Ukraine that combines the efforts of economists, lawyers, law enforcement officers, customs officers and commodity experts.
The strategic goal of the Institute is to create an innovative international educational and scientific space that implements network and dual forms of higher education and adult education and ensures compliance with national and international quality standards for training specialists in economics, business, management, law and law enforcement, as well as conducts research to find new and improve existing forms and methods, procedures and technologies to ensure economic security at all levels and develop international cooperation.
The structure of the Institute includes:
Directorate;
Administrative Council of the Institute;
6 departments:
Department of Criminal Investigation.
Department of Administrative Law, Procedure and Customs Security.
Department of Law Enforcement.
Department of Customs and Commodity Research.
Department of International Economic Relations.
Department of Economics, Entrepreneurship and Economic Security.
The educational process and research activities are provided by highly qualified scientific and pedagogical staff, including 20 Doctors of Sciences, 13 Professors, 52 Candidates of Sciences, 37 Associate Professors, 6 Senior Lecturers;
Academic Council of the Institute;
43 groups of students of the first (bachelor's) level;
10 groups of students of the second (master's) level.
In total, there are 926 higher education students, including: 440 people are studying at the expense of the state budget, 486 higher education students - at the expense of individuals and legal entities;
3 training laboratories:
Training laboratory of international financial projects and entrepreneurship development.
Training laboratory for the protection of economic security of business and the state.
Training laboratory of customs control and security, commodity expertise;
student self-government bodies;
Trade Union of the Institute's employees.
The Institute trains higher education students in five fields of knowledge: 05 "Social and Behavioural Sciences", 07 "Management and Administration", 08 "Law", 29 "International Relations", 26 "Civil Security" and six specialities within these fields: 051 "Economics", 073 "Management", 076 "Entrepreneurship, Trade and Exchange Activities", 081 "Law", 262 "Law Enforcement Activities", 292 "International Economic Relations".
The Institute is headed by Olena Kalhanova, PhD in Law, Associate Professor.