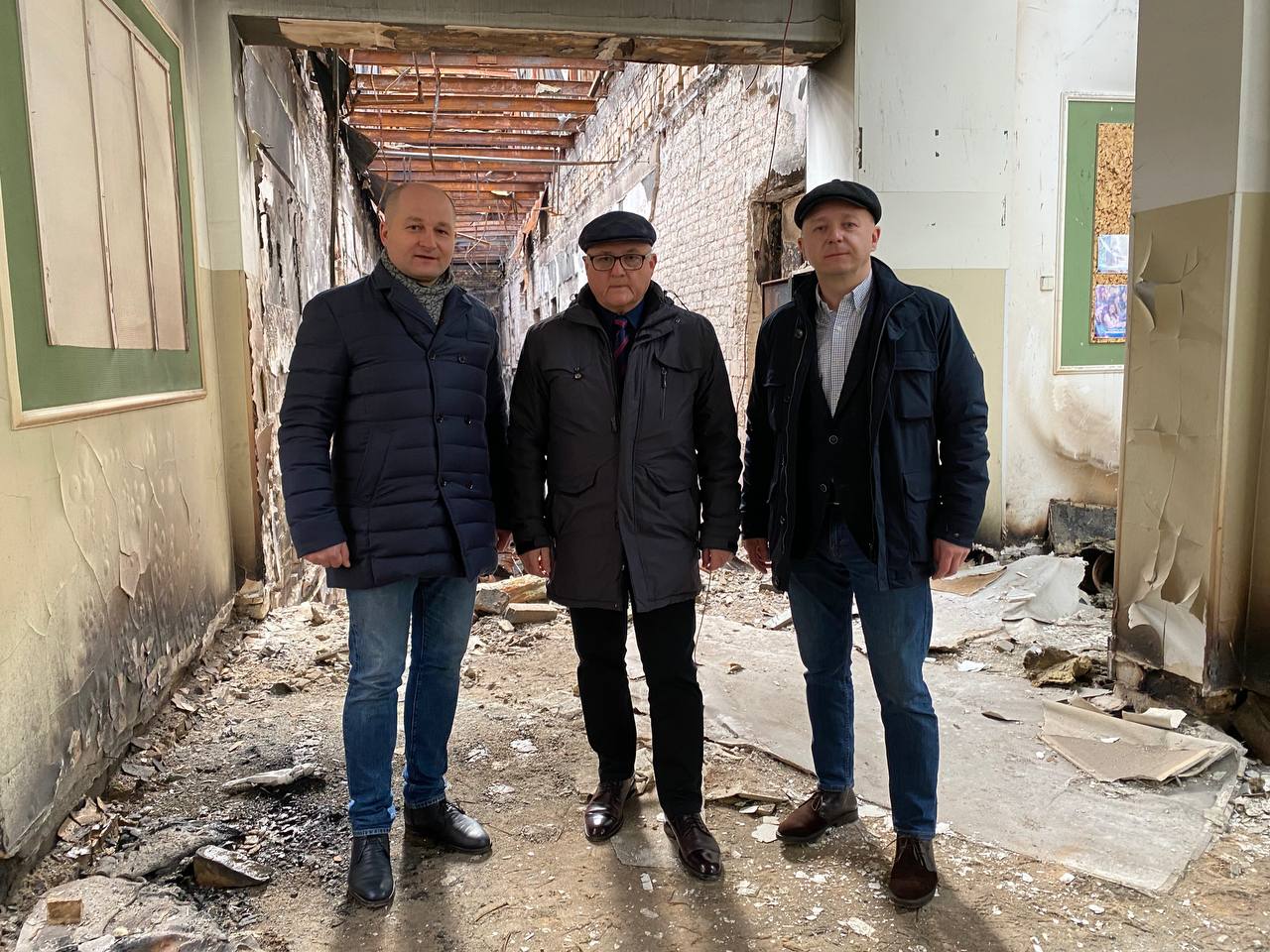 On 13 March 2023, representatives of the Polish University of Economics in Bydgoszcz headed by Rector Marek Hamot visited the State Tax University on the initiative of the acting rector Dmytro Serebrianskyi.
The meeting was held within the framework of cooperation between the State Tax University and the University of Economics in Bydgoszcz. Among the distinguished guests were Svitlana Kashuba, Director of the European WSG Institute, and Robert Brudnicki, Dean for Regional Cooperation.
Acting Rector of the State Pedagogical University Dmytro Serebriianskyi and Vice-Rector for Scientific and Pedagogical Work and Social Development Dmytro Ventskovskyi met with their foreign colleagues.
The guests were given an introductory tour of the University, during which the delegation saw the consequences of the occupiers' hostilities, inspected the sites of destruction, damaged academic buildings and the administrative building, which was almost completely destroyed.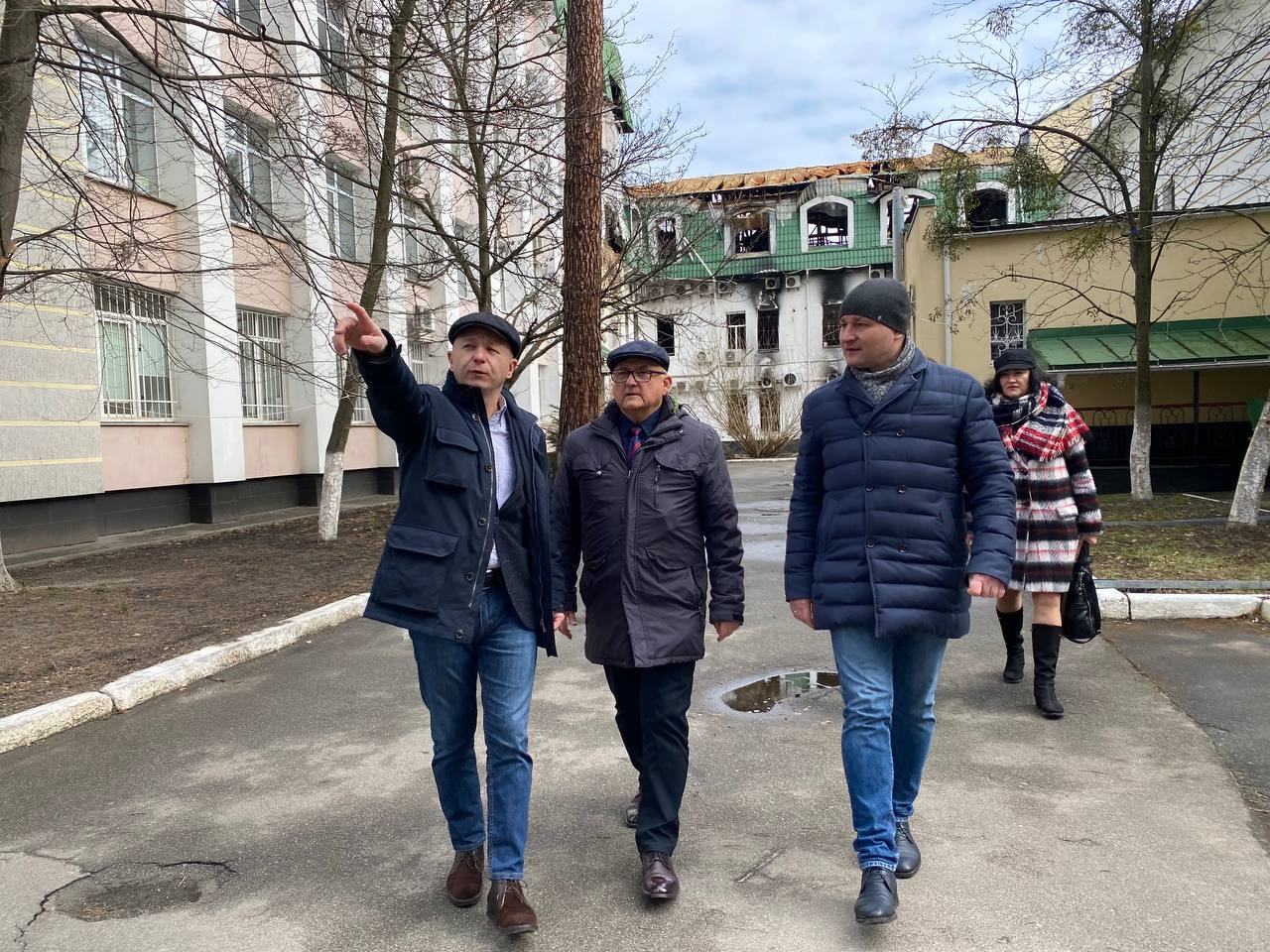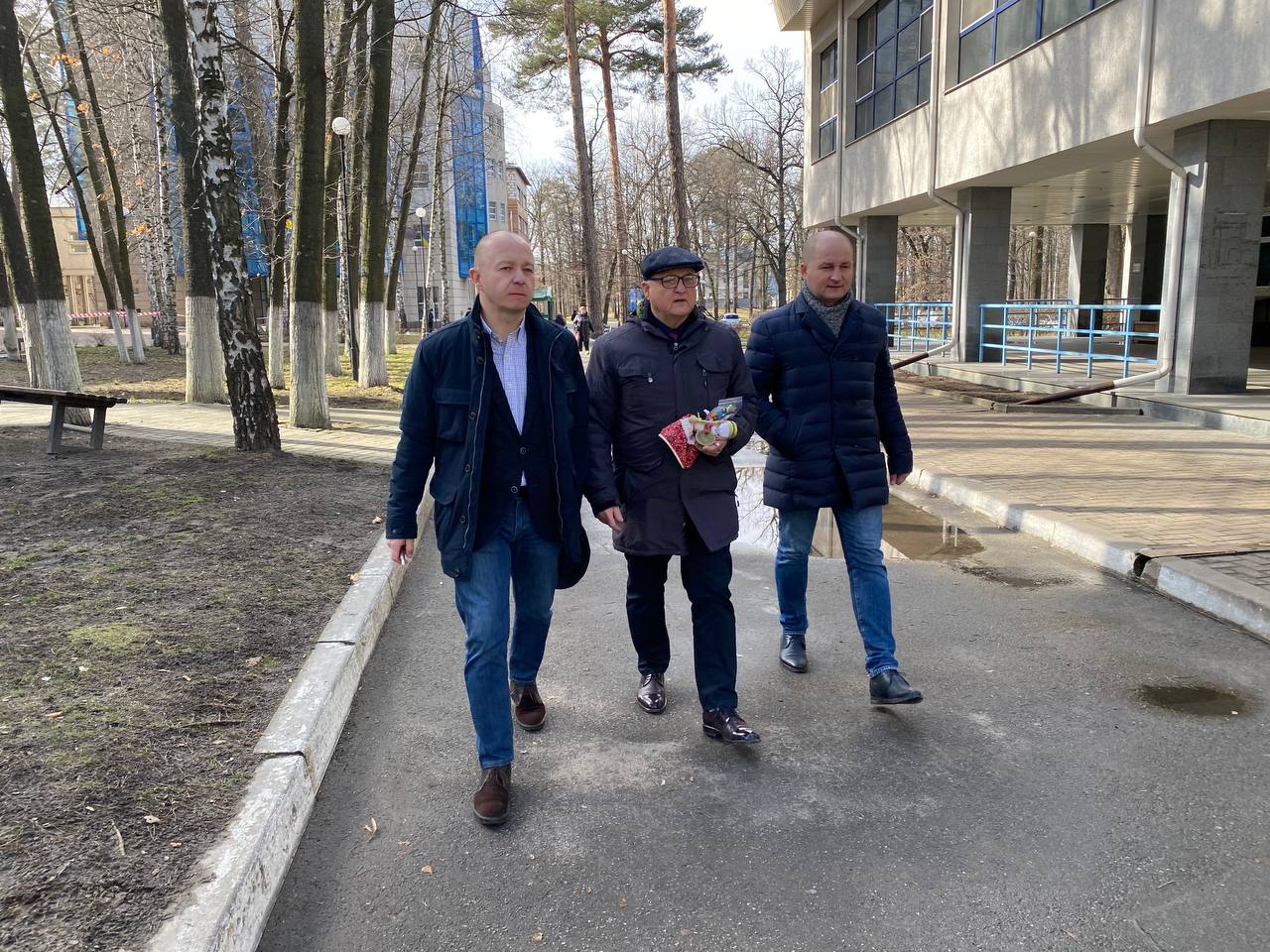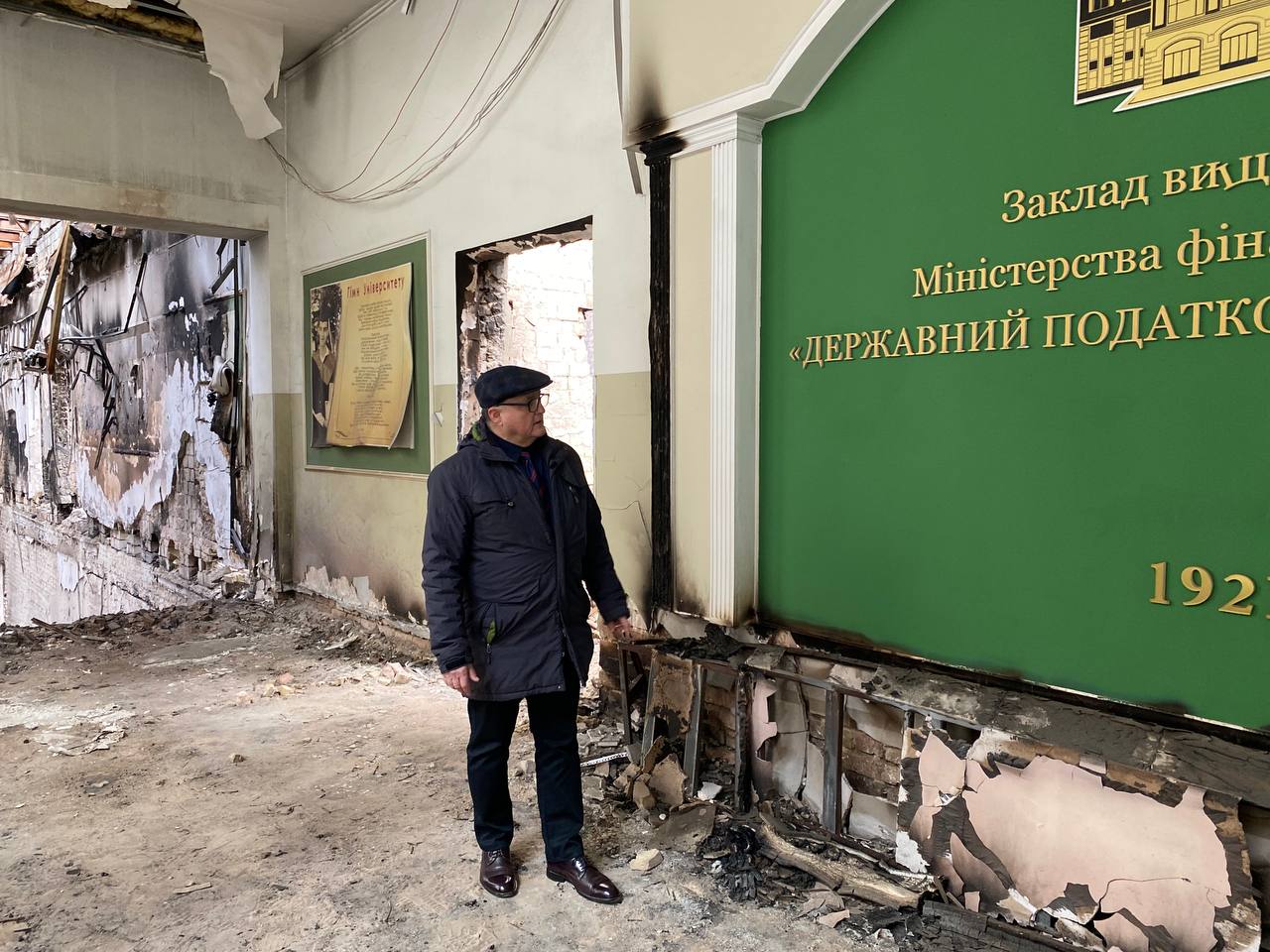 Dmytro Serebrianskyi told his foreign colleagues about the hostilities in the region, noting that the university was under occupation exactly one year ago. He also reported on the damage caused by enemy shelling and described how the university is currently being restored and how the staff works remotely during the war.
The rector of the Polish university was shocked by the scale and consequences of Russian war crimes inflicted on the university's infrastructure. In particular, he noted that a place of educational activity cannot look like this - an educational institution should not be a frontline.
In addition, the Rector of the University of Economics in Bydgoszcz talked to the volunteers of the NGO "Berehynia from Irpin", who weave camouflage nets and make trench candles for our soldiers at the front line. As a sign of gratitude to the fraternal Polish people, the volunteers presented Marek Hamot with small souvenirs.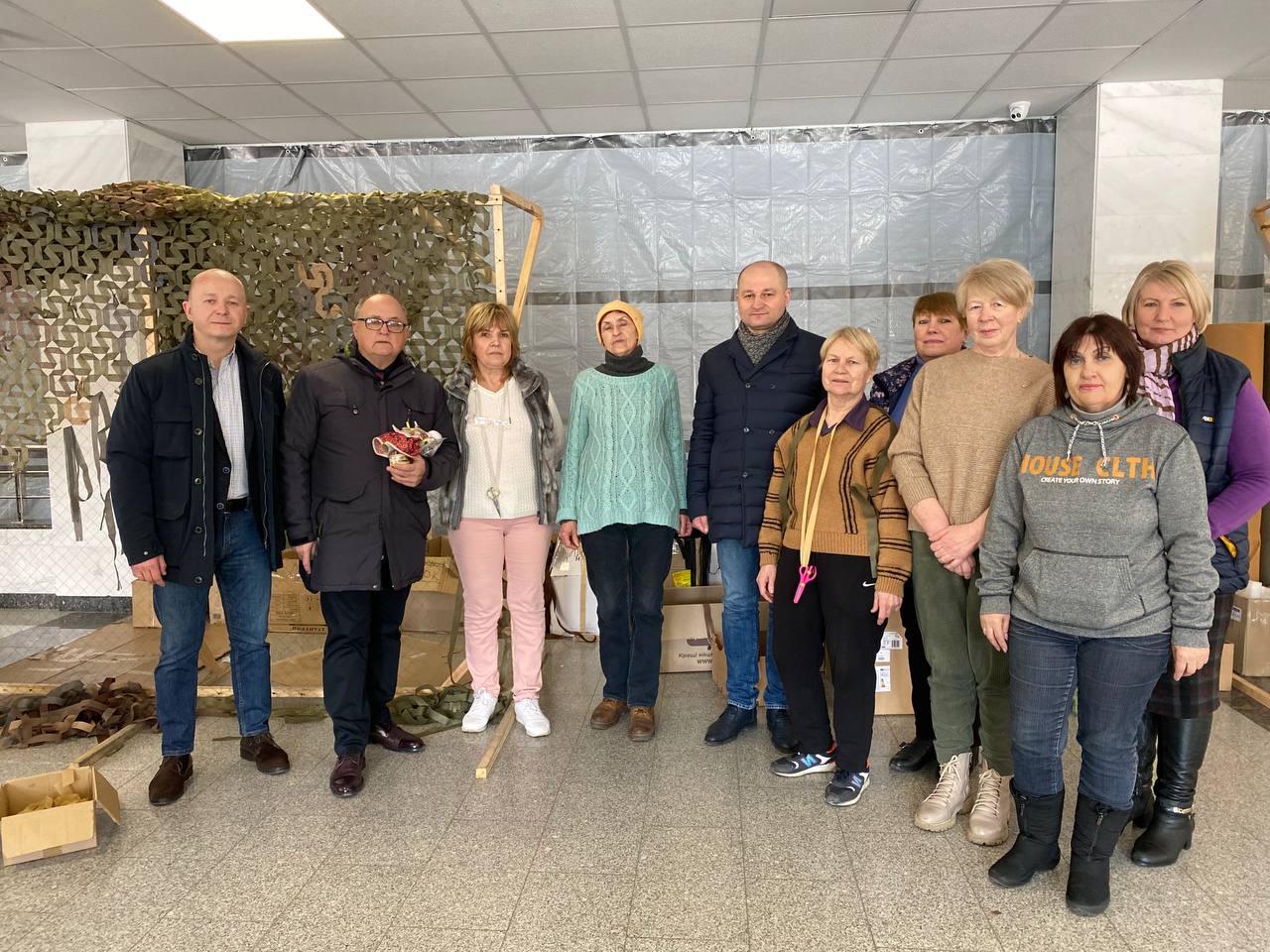 The acting rector of the State Tax University thanked his Polish colleagues for their support, which is invaluable in our time. He stressed that the Tax University lives, works and teaches. Today, the university staff is making every effort to rebuild, and with such good friends, a quick recovery is guaranteed.
The meeting also included the official opening ceremony of the Media Centre at the Faculty of Social and Humanitarian Technologies and Management of the State Pedagogical University.