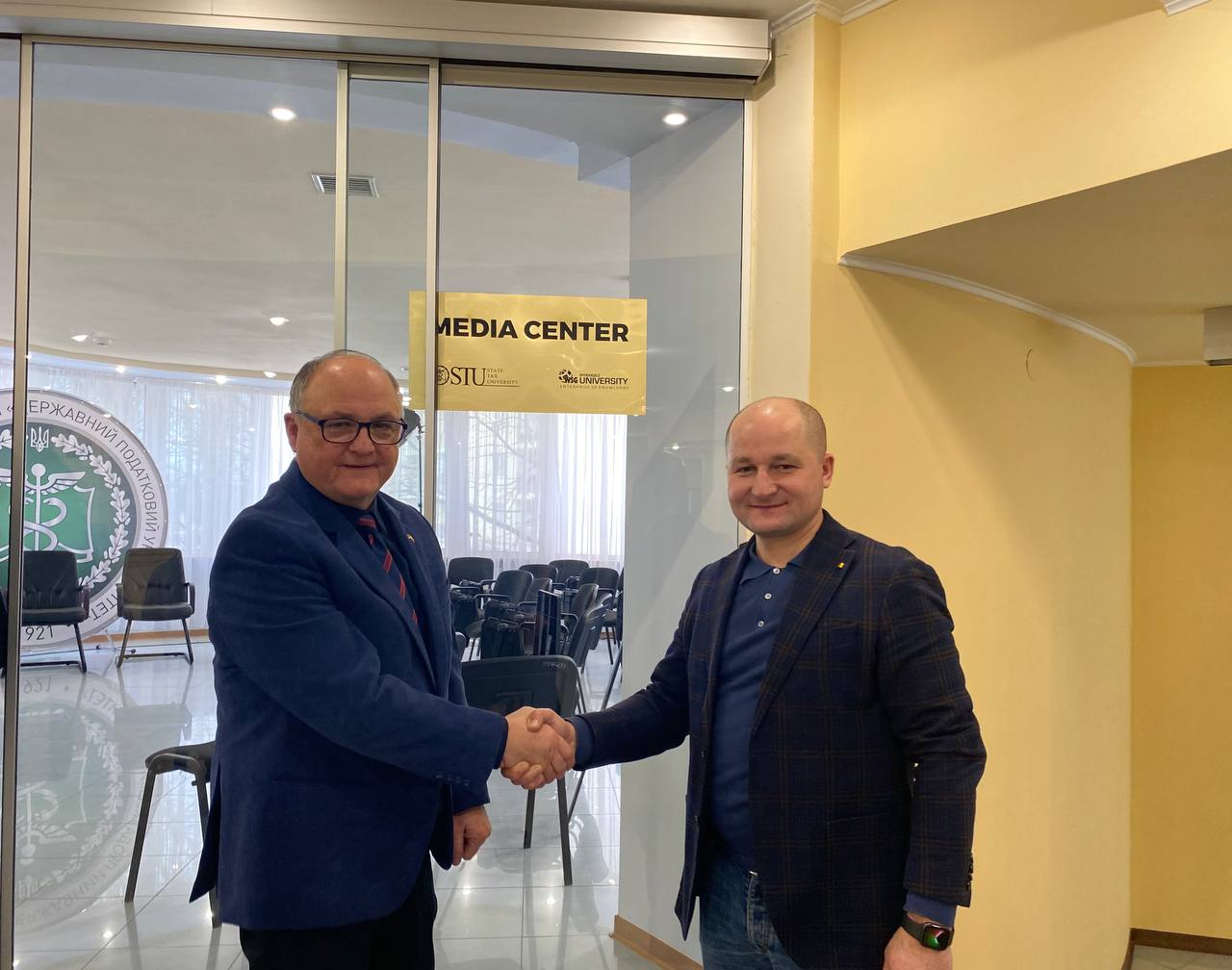 On 13 March 2023, with the participation of Polish colleagues, a Media Centre was opened at the Faculty of Social and Humanitarian Technologies and Management of the State Tax University. Its activities will be aimed at developing the creativity and creative thinking of young people and the information openness of the university.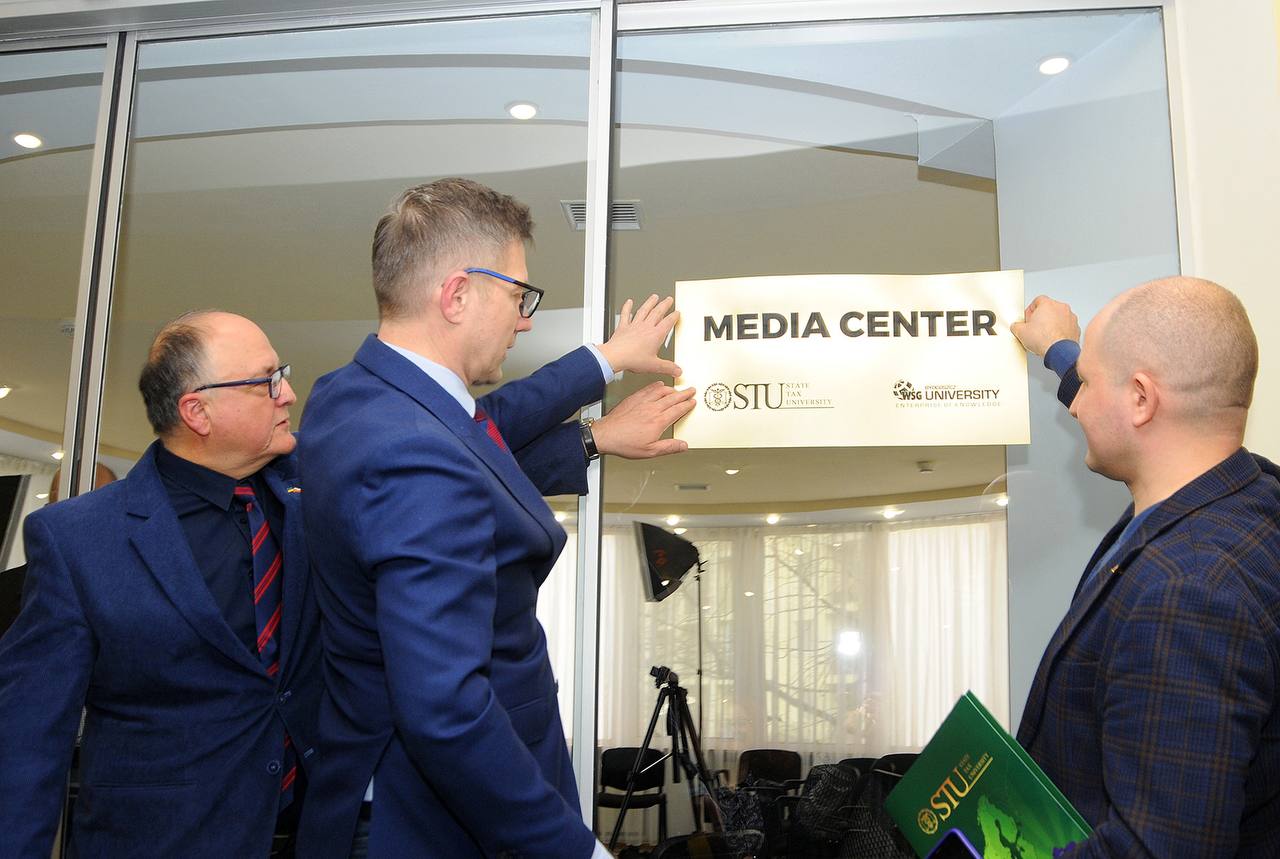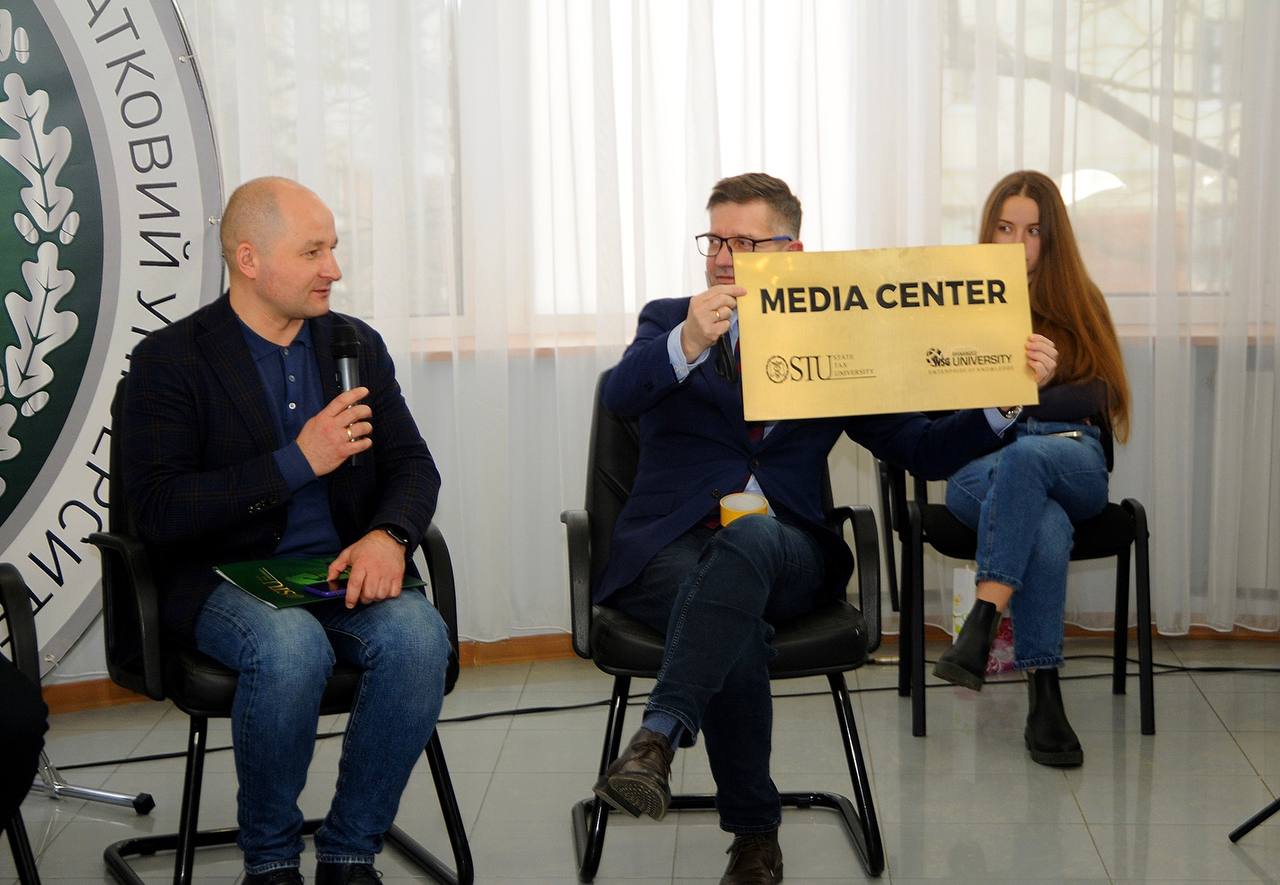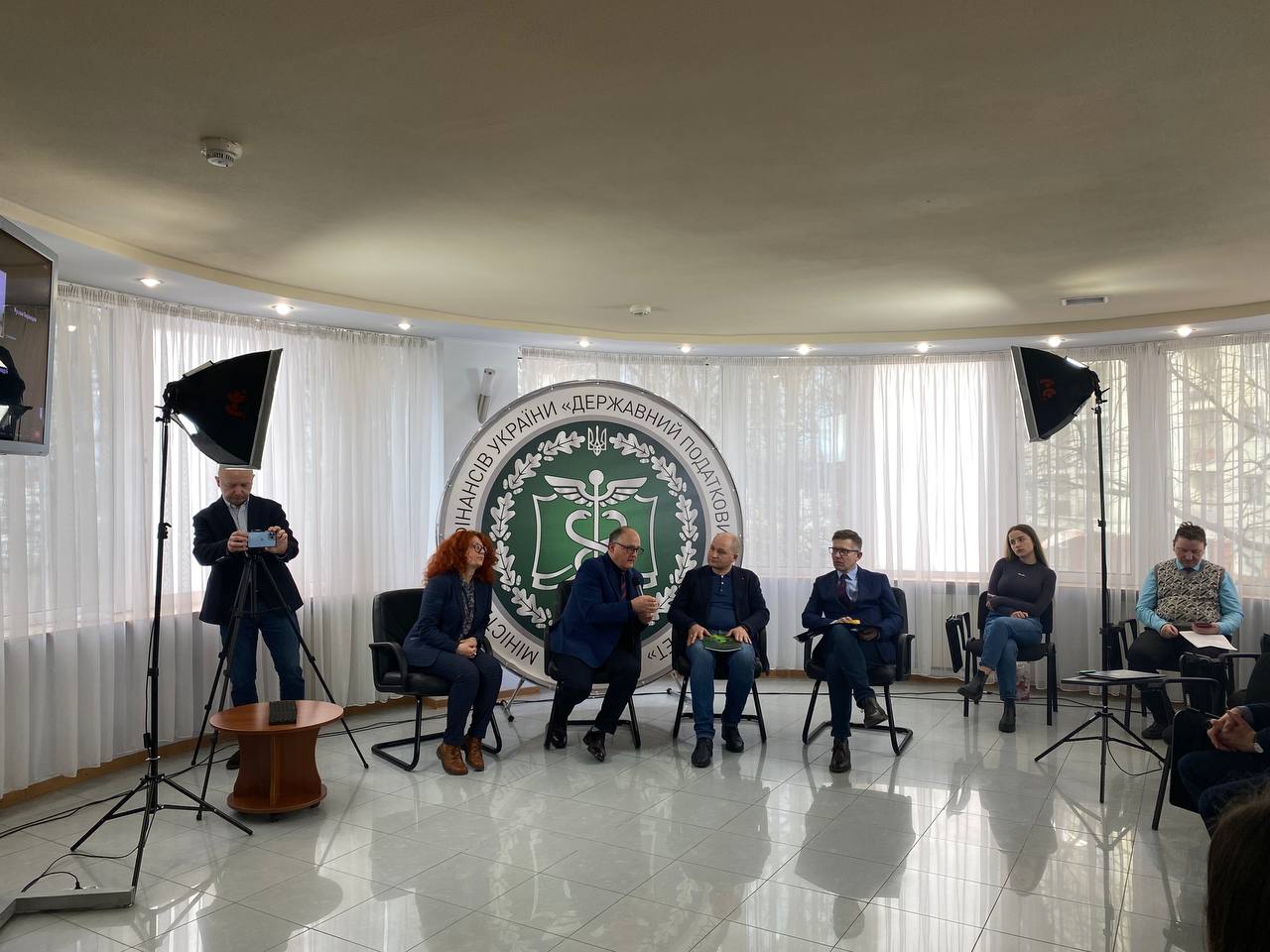 The opening ceremony was attended by the university management headed by Dmytro Serebrianskyi, Acting Rector of the State Tax University. The event was attended by representatives of the Polish University of Economics in Bydgoszcz: Rector of the University Marek Hamot, Dean for Regional Cooperation Robert Brudnicki and Director of the European WSG Institute Svitlana Kashuba. Among the guests were the head of the NGO "League of Polonists" Olena Rudnyk and Dmytro Andrushchenko, Chairman of the Irpin Youth Public Council. The event was also attended by students, academic staff of the University and the Dean of the Faculty of Social and Humanitarian Technologies and Management of the State Tax University Natalia Zykun.
In addition, a media event entitled "Modern University as a Communication Platform" was held to present the Media Centre. The event was held in a mixed format: online and offline. Krzysztof Sikora, Honorary Consul of Ukraine in Bydgoszcz, President of the University of Economics in Bydgoszcz, Mazhena Sobczak-Michalowska, Vice-Rector for International Relations, Alicja Kozubska, Vice-Rector for Academic Affairs, and Bartosz Szczepaniak, Director of EuropeDirectTorun, joined the event online.
The media space is located in the building K. It is expected that the communication platform will become a platform for organising and covering large-scale news events, and that journalism students will use the creative space to record interviews, shoot videos and presentations, as well as other student initiatives. Work on staffing the Media Centre is ongoing. The Polish side promises to help with the equipment - representatives of the University of Economics in Bydgoszcz, who have already presented the first technical equipment for the new Media Centre.
The acting rector of the State Tax University noted that the communications sector is actively developing and moving us forward. Dmytro Mykolayovych also said that the university administration is open to new proposals and is ready to help implement creative and interesting ideas of talented young people. The head of the higher education institution urged young people to generate ideas and produce useful and high-quality content!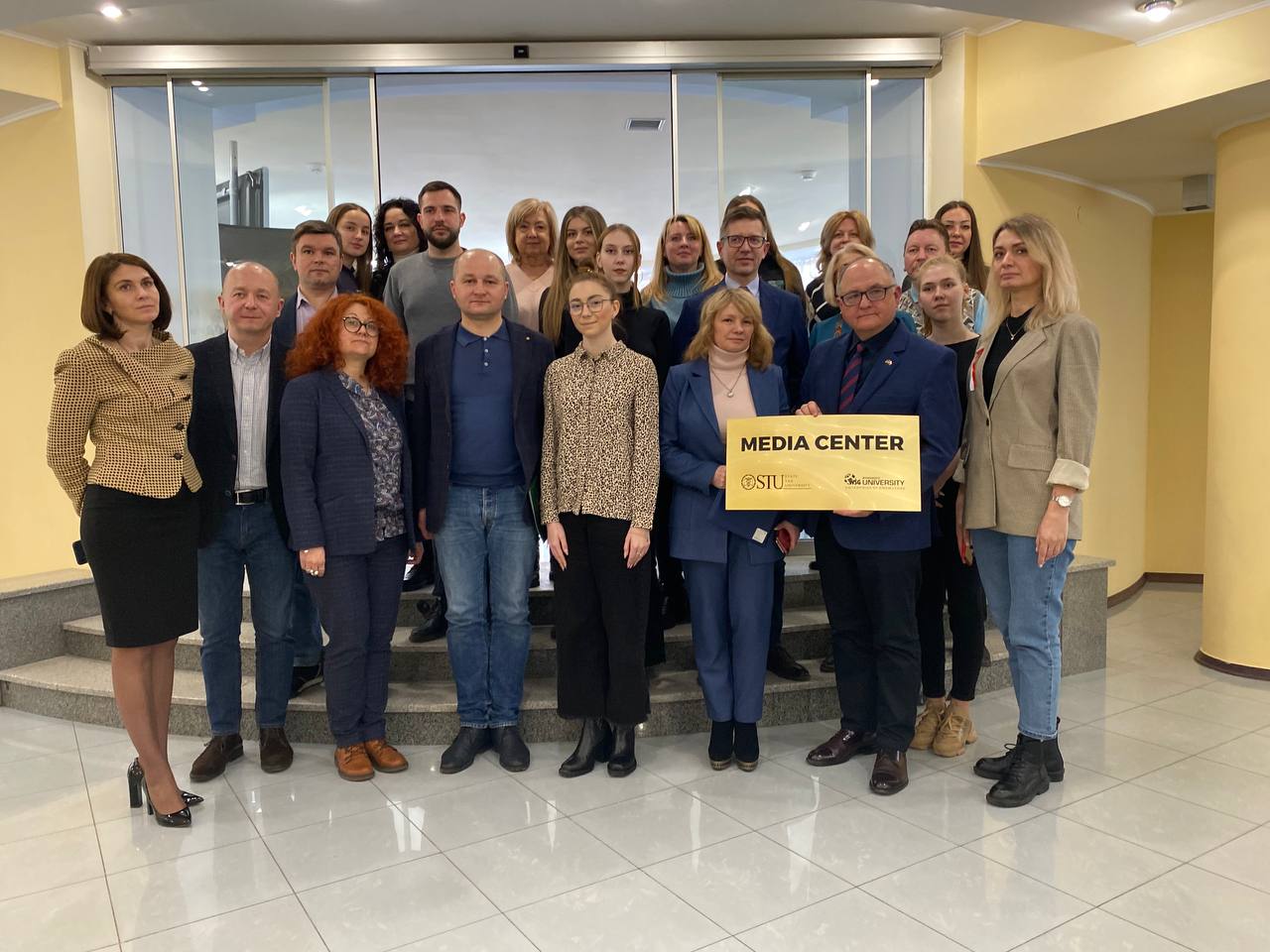 At the end of the meeting, Dmytro Serebrianskyi thanked his Polish colleagues for their support, noting that the event was a step towards cooperation with European higher education institutions and improving access to information about the university.
As a reminder, the Polish delegation visited the Tax University.