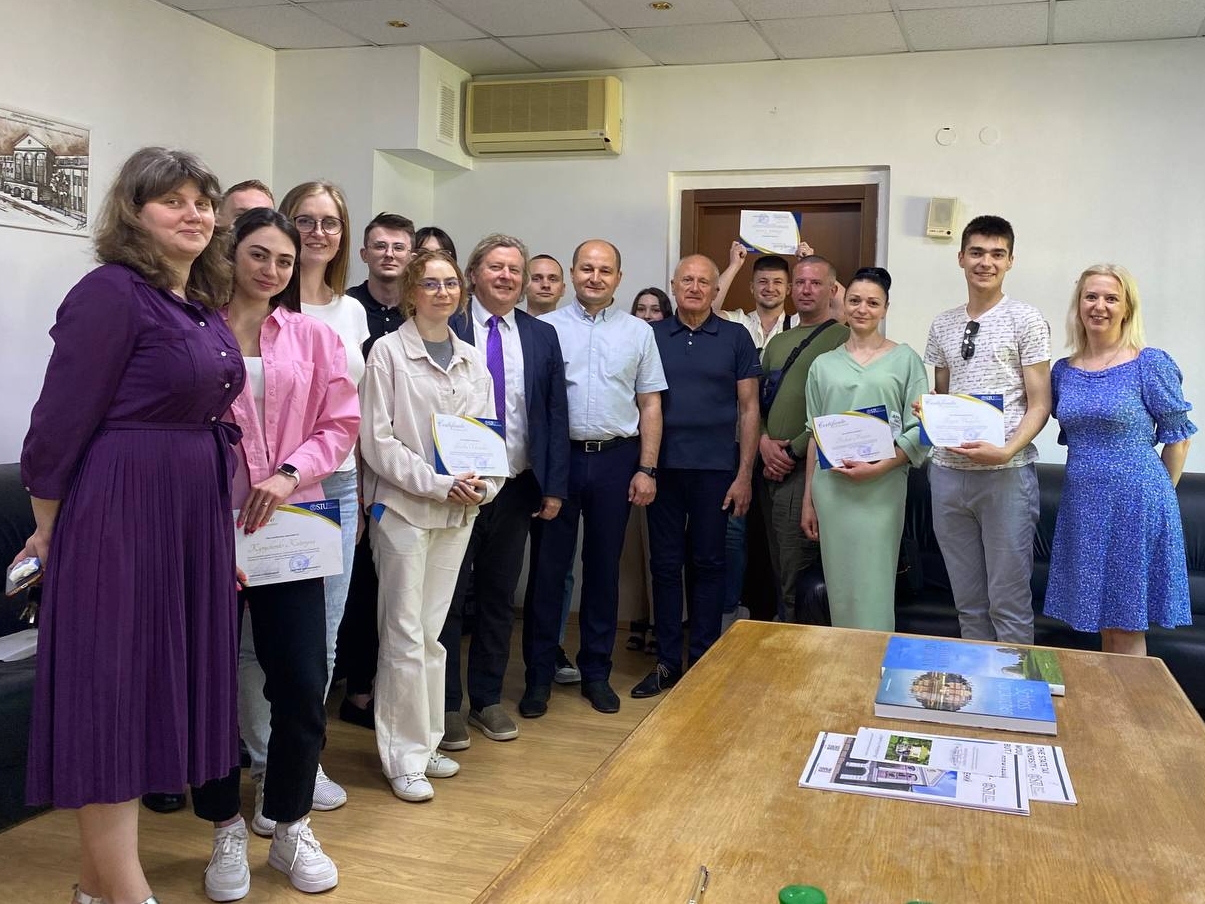 Once a week, the students of the Educational and Research Institute of Law had a unique opportunity not only to immerse themselves in the English-speaking environment, but also to understand the principles of jurisprudence better through practical cases offered by the guest lecturer, deepen their knowledge of corporate law and gain invaluable experience from a highly professional mentor. After each lecture, the material presented was actively discussed by both students and teachers of the Institute.
Today, on 29 May, on the occasion of the completion of the course, certificates were awarded to the course participants: 10 students received confirmation of completion of the course directly from the professor, and 57 will receive it later, via distance learning.
The festive meeting of the lecturer with the students was also joined by the acting rector of the State Tax University Dmytro Serebrianskyi, the director of the Educational and Research Institute of Law Vasyl Topchii, the academic secretary Oleksandra Smirnova and other distinguished guests.
On behalf of the administration of the educational institution, Dmytro Serebrianskyi thanked Mr Stephen for his fruitful cooperation, support and friendly attitude towards Ukraine and the University. The Head of the State Tax University awarded the professor with a letter of appreciation and presented him with a book by Petro Shcherbyna "The Fight for Irpin" in English.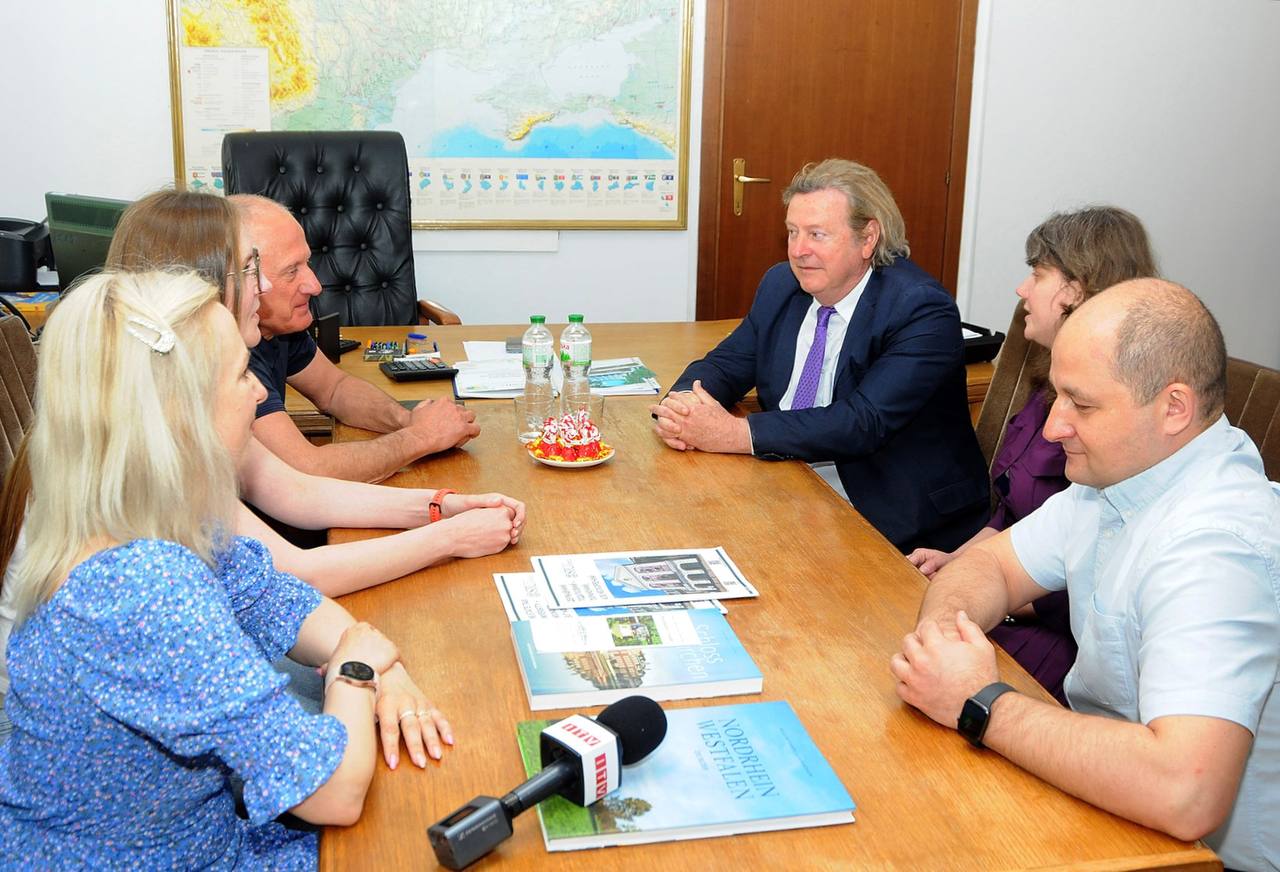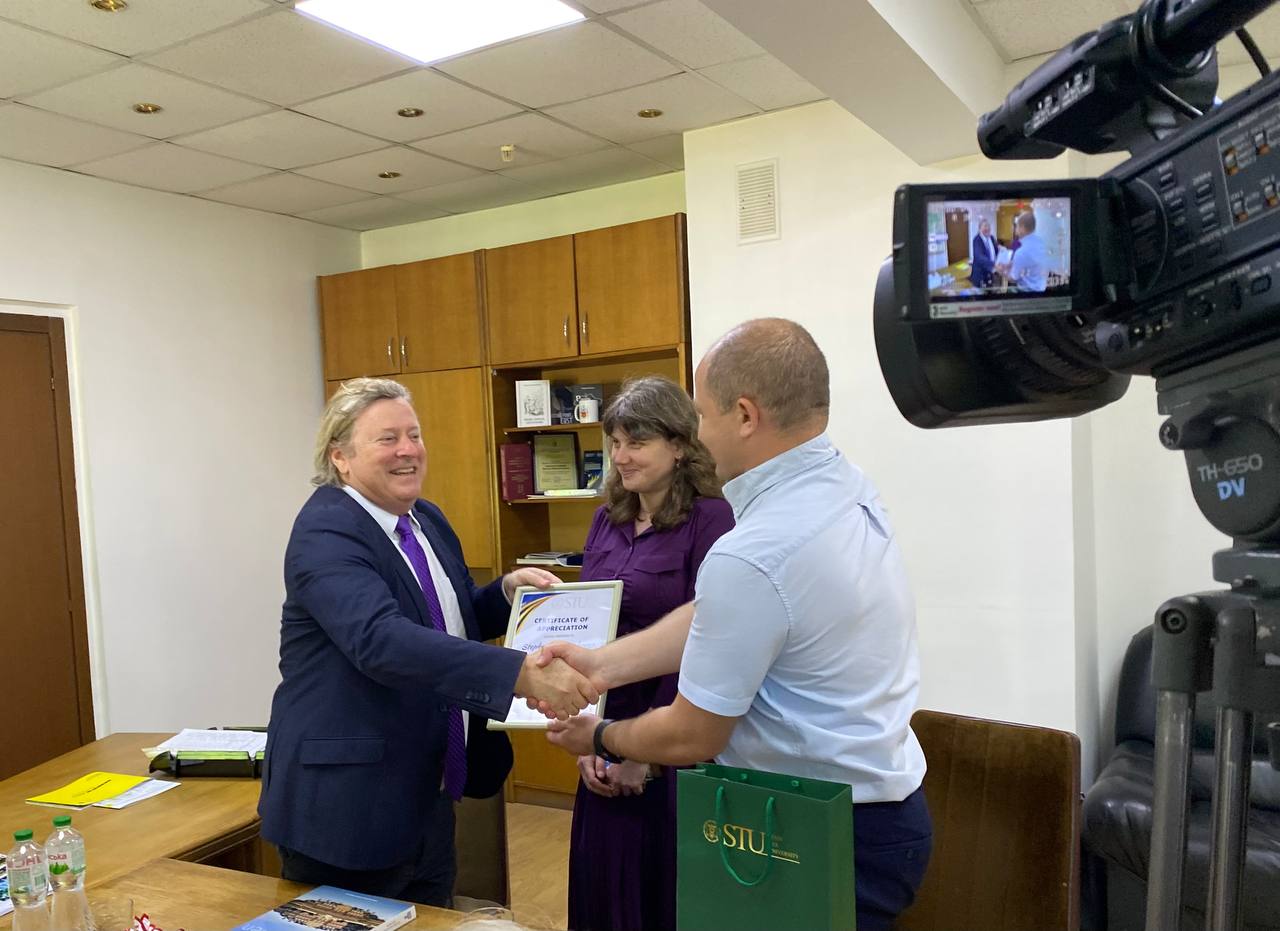 In response, Stephen Humphrys also thanked the staff of the Tax University for the warm welcome, praised the students for their understanding of the material in English, and thanked them for the lively discussions and interesting questions.
As the students and staff of the Institute of Law have shown great interest in the course, the cooperation with Stephen Humphries will continue. We hope that a new cycle of lectures will be delivered directly within the walls of the Tax University.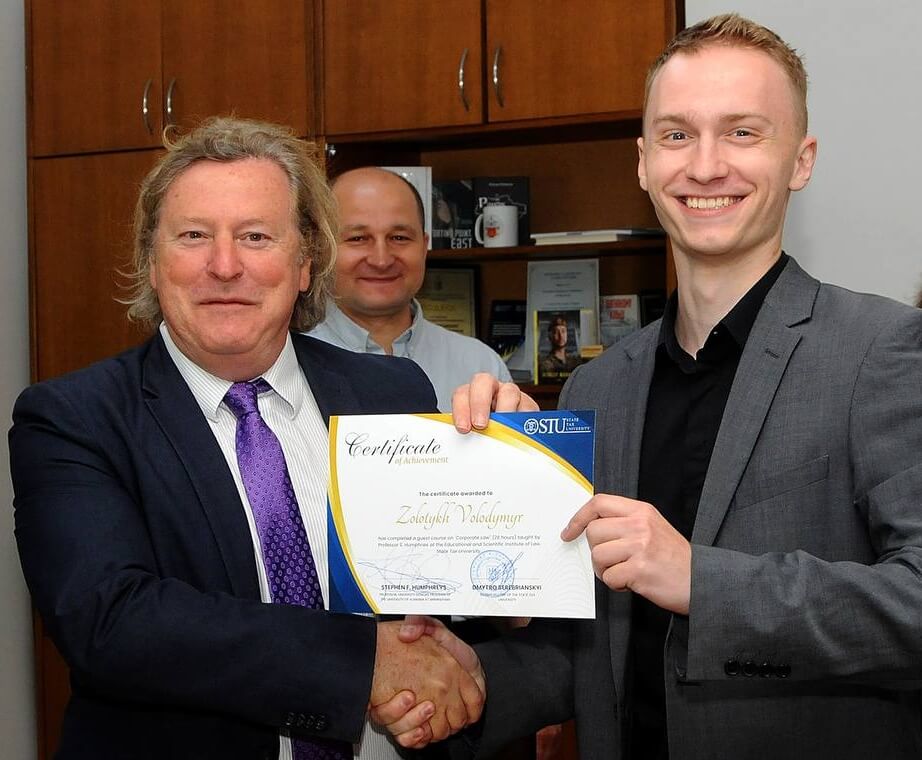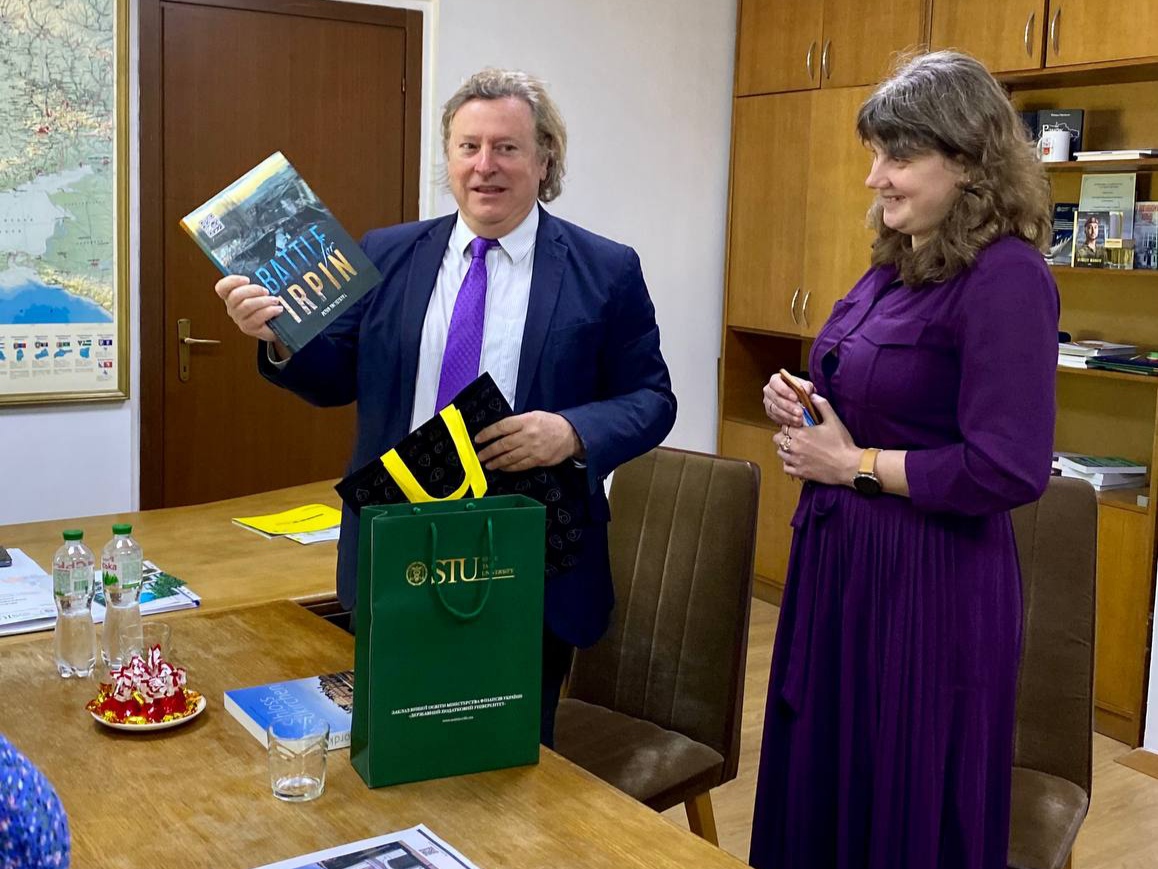 As a reminder, Mr. Stephen decided to organise a photo exhibition at his home university to tell the people of the United States the truth about the events in Ukraine, in particular, about Irpin and the destroyed State Tax Univeristy.