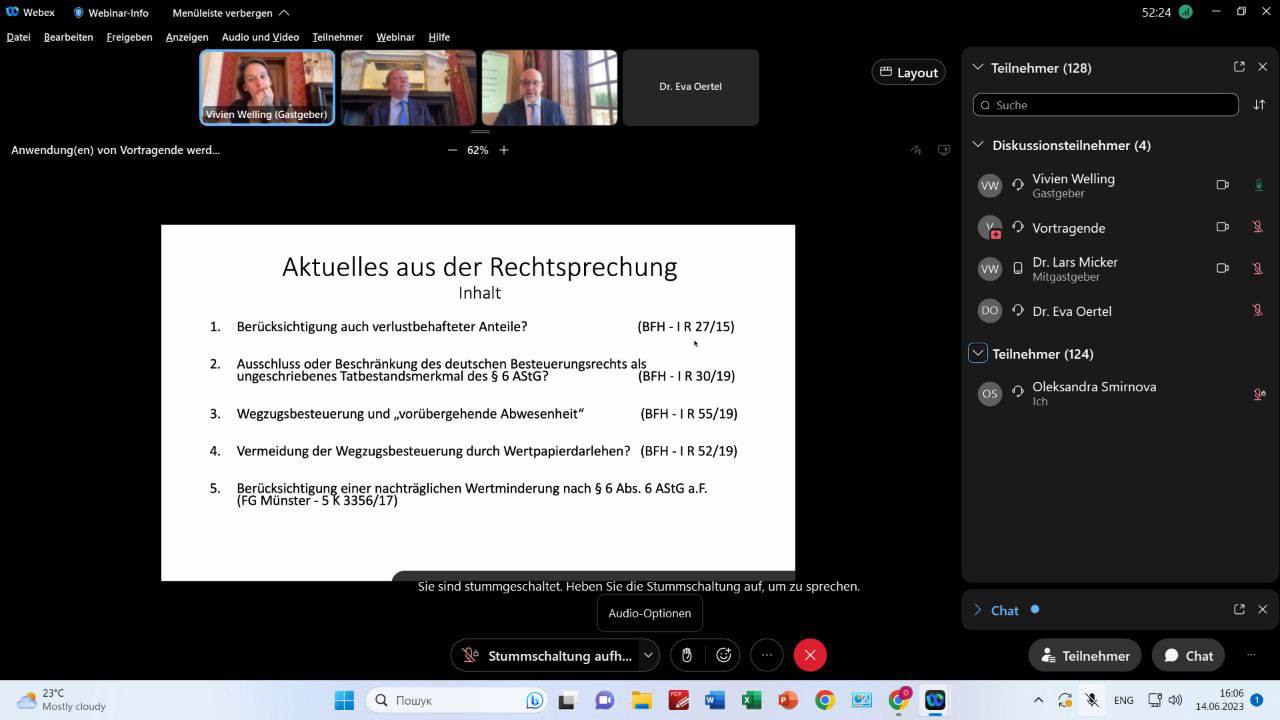 On 14 June, the university community of the State Tax University took part in the event of the Institute of International Tax Law of the North Rhine Westphalia University of Finance.
At the invitation of the Director of the Institute of International Tax Law at the University of Finance in Nordkirchen, Dr. Lars Meeker, the teaching staff and students of the Tax University joined the VI online seminar on "Current issues of taxation of legal entities during the sale of enterprises and the legal rules governing these issues". The event was attended by 124 participants.
The main speakers of the seminar were:
Dr Markus Mertens, Judge of the Federal Financial Court, who spoke on current issues of administration of justice and provided examples from court practice;
Dr Eva Oertel, Head of the International Tax Law Department at the Bavarian State Ministry of Finance;
Dr Florian Oppel, attorney and tax consultant at YPOG and Schnittker+ LLC, who spoke on Section 6 of the Law on Taxation of Entities Operating Abroad, in particular, in terms of assessing their activities and peculiarities in the taxation of such entities.
Active participation in international events allows you to develop, keep abreast of the latest trends in education and science, get acquainted with other cultures and traditions, enrich your experience, exchange knowledge with participants from different countries and find new partners for cooperation, and creates many opportunities for students and teachers.
 The State Tax University is open to international cooperation.