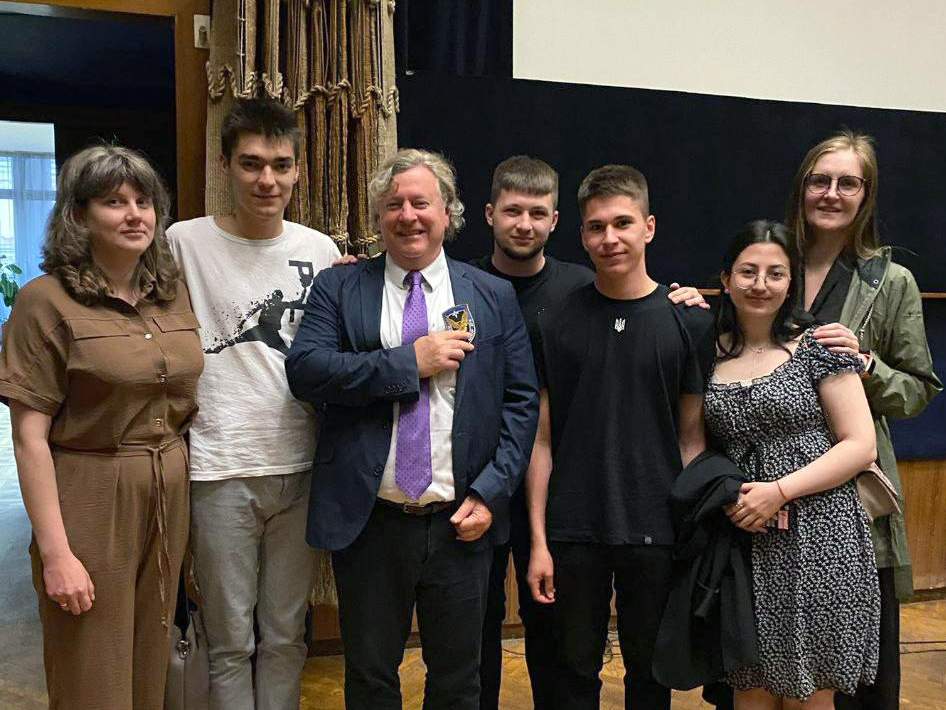 On 7 June, the world premiere of the documentary Eastern Front by British journalist John Sweeney took place at the Cinema House in Kyiv. At the invitation of the executive producer, professor at the University of Alabama (USA) and our old friend Stephen Humphries, the presentation of the film was joined by Oleksandr Smirnov, acting vice-rector for research at the State Tax University, and students of the University.
The Eastern Front is based on footage shot by John and his team in various parts of Ukraine to provide the world with definitive evidence of the crimes committed daily by the Russian army in Ukraine and Russia's attempts to cover up these crimes.
Before the film started, Oleksandra Smirnova thanked the organisers for the invitation and the comprehensive support of Ukraine and the University, noting that the world should know the truth about the war in our country. She also congratulated John Sweeney on his birthday.
After the screening, the audience had a unique opportunity to discuss the film with John Sweeney during a Q&A session and talk to a true legend of investigative journalism.
We remind you that on 21 February 2023, John Sweeney arrived at the State Tax University to see the scale of the destruction of the higher education institution with his own eyes, to collect photos and videos of the evidence of Russian aggression for a future film.