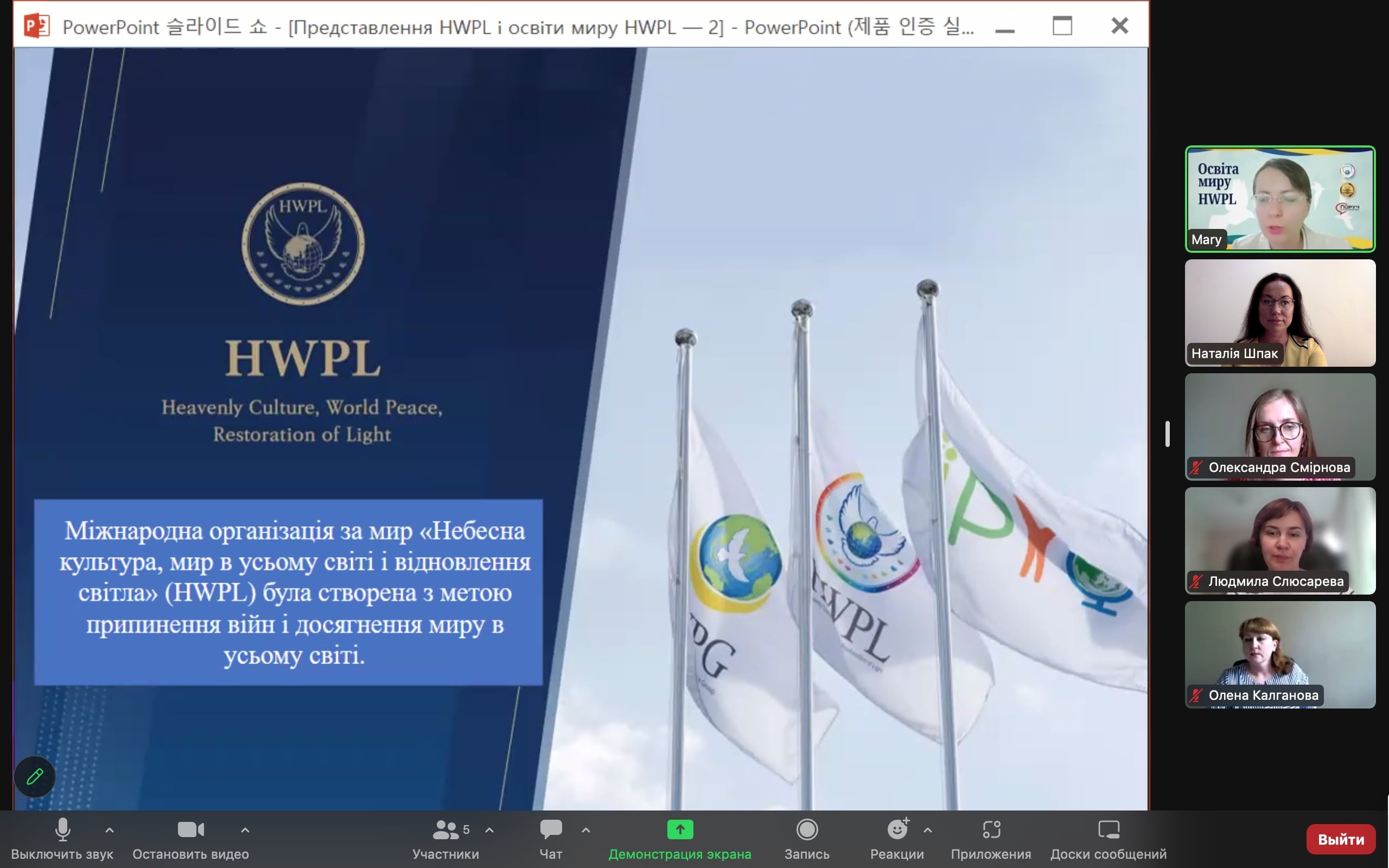 On 2 August 2023, an online meeting was held with Marіia Zakharchenko, Coordinator for Cooperation in Ukraine of the international peace organisation Heavenly Culture, World Peace and Light Restoration (HWPL) at the United Nations Economic and Social Council.
During the meeting, the parties discussed the signing of a Memorandum of Understanding between HWPL and the State Tax University. The Memorandum will become the basis for fruitful cooperation and efforts in the implementation of a joint project on the implementation of the elective component "Law" (Peace Educator Training Programme) within the framework of OP "015 Vocational Education (by specialisation)" "Economics").
Another important outcome of this meeting is the support of the initiative to advocate for the Declaration of Peace and the Cessation of Wars. HWPL plans to present this declaration at the UN summit with a view to adopting it in the form of a resolution by the UN General Assembly.
Only together can we make the world a better place and achieve peace. And may our joint efforts bring us one step closer to the long-awaited peace!
For more information on the activities of HWPL, please visit the official website.