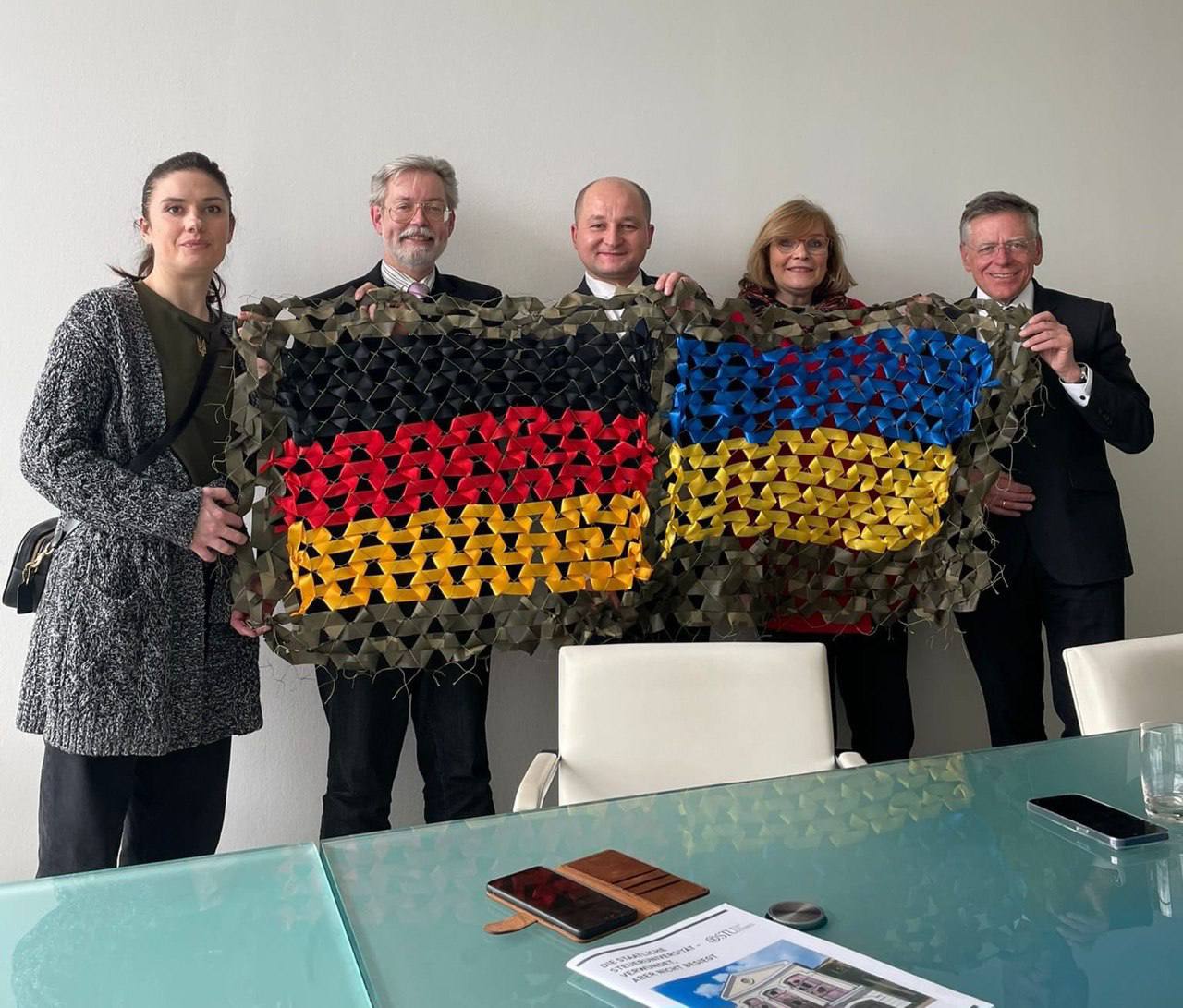 On 29 April, acting Rector Dmytro Serebryanskyi met with Markus Lausmann, Head of the "Ambulance for Ukraine" Foundation, and representatives of the Foundation Jutta Stüsgen, Denis Rimpe, Anke Sträter with the participation of Hans Jürgen Petrauschke, Head of the District Administration of Neuss, Iryna Shum, Consul General of Ukraine in Düsseldorf, and Rolf Büschgens. The important meeting took place within the framework of the official visit of the delegation of the State Tax University to the Federal State of North Rhine-Westphalia in Nordkirchen (Federal Republic of Germany). Dmytro Serebryanskyi presented the State Tax University, spoke about the history, current state and development prospects of the educational institution. Also, the acting rector informed his German colleagues about the teaching regime at the university, shared the main problems faced by the university administration, paying special attention to the destruction suffered by the university during the military operations that took place in Irpin in March 2022.
As a result of the negotiations, agreements were reached on the possibility of financial assistance from the Foundation and the community of Neuss, namely to cover the tuition fees of contract students of the State Tax University whose families have suffered great losses as a result of the occupier's military actions. The members of the Foundation are ready to take over the debt and continue paying for the students' education until they graduate.
Assistance from the Foundation is available in the following forms: one-time, throughout the year, and until the end of the term of study.
At the end of the meeting, the head of the university thanked his German colleagues for their support, cooperation and willingness to help Ukrainian students in challenging times.