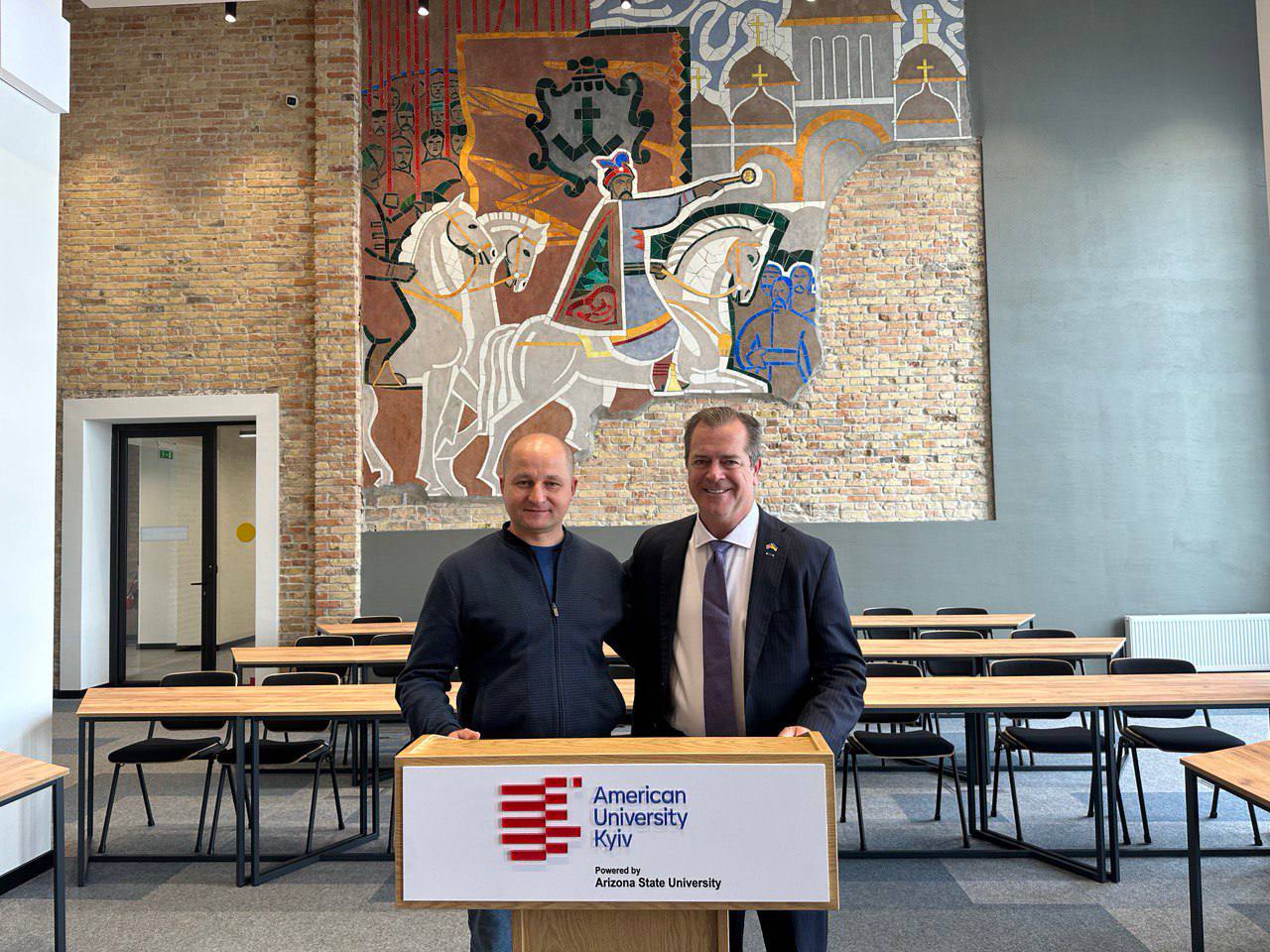 On 5 June 2023, acting Rector of the State Tax University Dmytro Serebryansky held a working meeting with representatives of American University Kyiv (AUK), which was attended by AUK President Dan Rice, AUK Vice President Oleksiy Shershov and AUK Doctor of Philosophy, Head of the AUK Office Liudmyla Dolgonovska. The meeting was also joined by Crowe Mikhailenko's managing partner Dmytro Mikhailenko and Crowe's representative Olga Solomka.
The discussion focused on establishing cooperation between higher education institutions, organising and conducting joint research and educational projects, as well as communication on the reconstruction of the Tax University.
It should be noted that American University Kyiv, a private university of international standing, was created in partnership with Arizona State University (ASU), which has been ranked No. 1 in the US News & World Report ranking of innovative educational institutions for eight years in a row, ahead of Massachusetts Institute of Technology and Stanford University, is among the world's top universities in terms of academic reputation, ranks first among state universities and is among the top five universities in the US chosen by international students.
ASU is home to the Thunderbird School of Global Management, one of the world's top business schools. For more than 75 years, Thunderbird School of Global Management has been a leading global management, leadership and business academy serving a variety of sectors around the world. Ira A. Fulton Schools of Engineering, also part of ASU, is one of the largest engineering schools in the United States.
The administration of the State Tax University is actively working to expand the partnership network to create additional opportunities for the university community and to restore the University.
For example, a cooperation agreement was recently signed between the State Tax Administration and the Higher School of Public Administration.