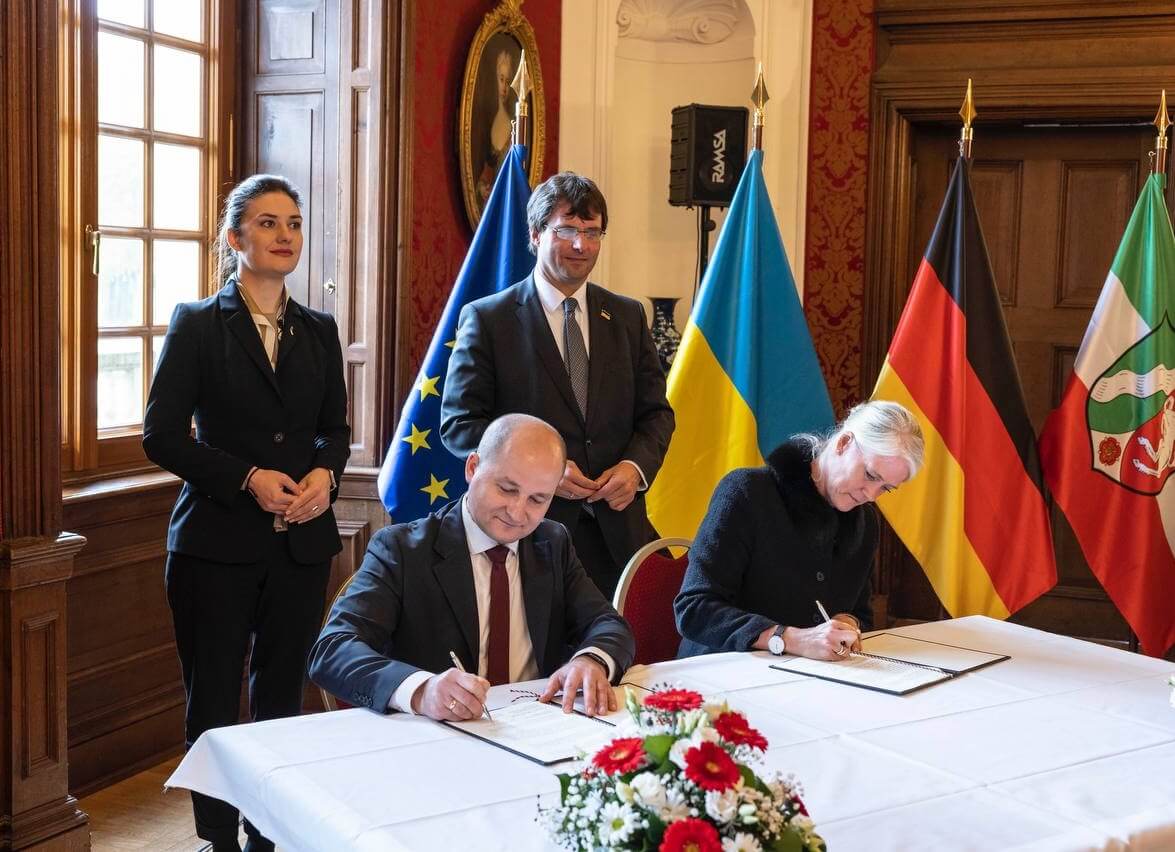 On 28 April 2023, at the personal invitation of the Minister of Finance of North Rhine-Westphalia Markus Optendrenk, a delegation of the State Tax University paid an official visit to the University of Finance of North Rhine-Westphalia in Nordkirchen (Federal Republic of Germany).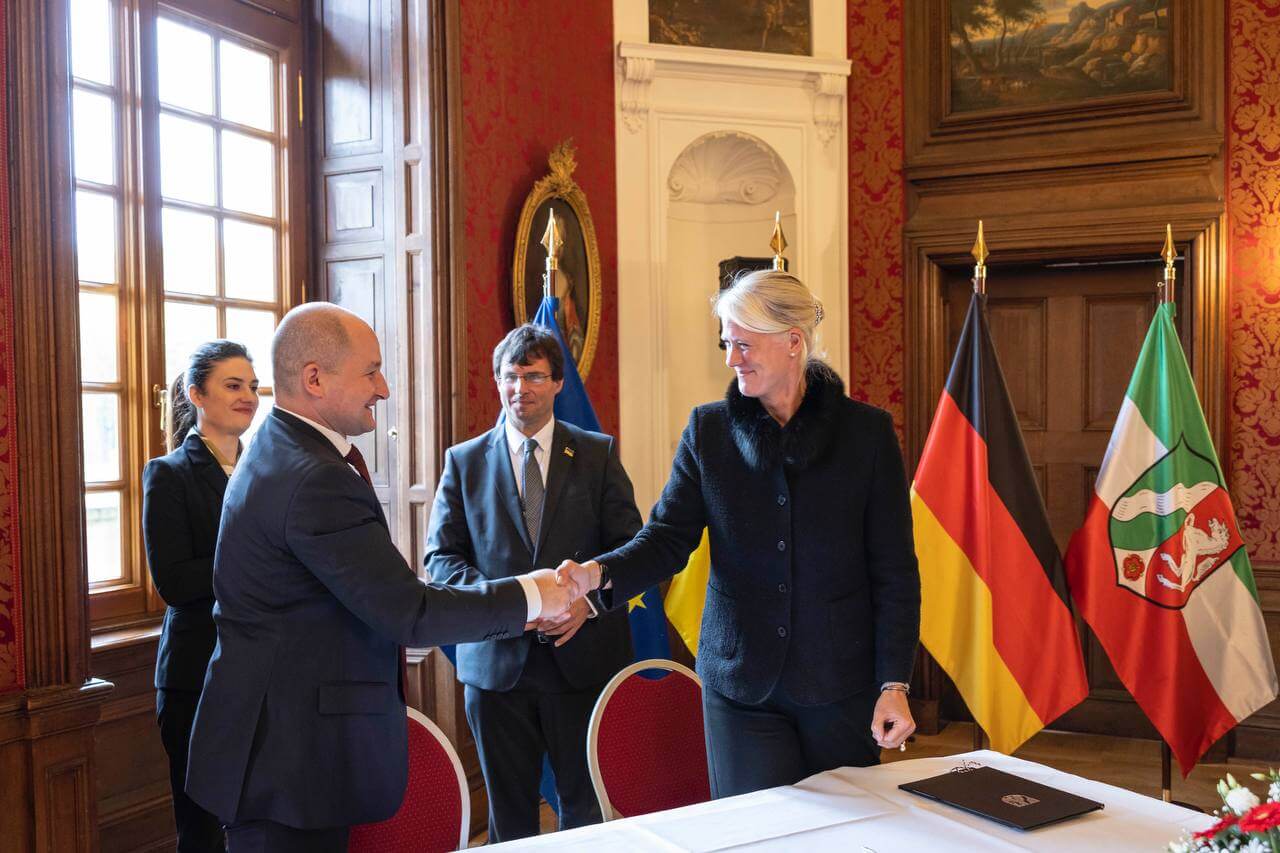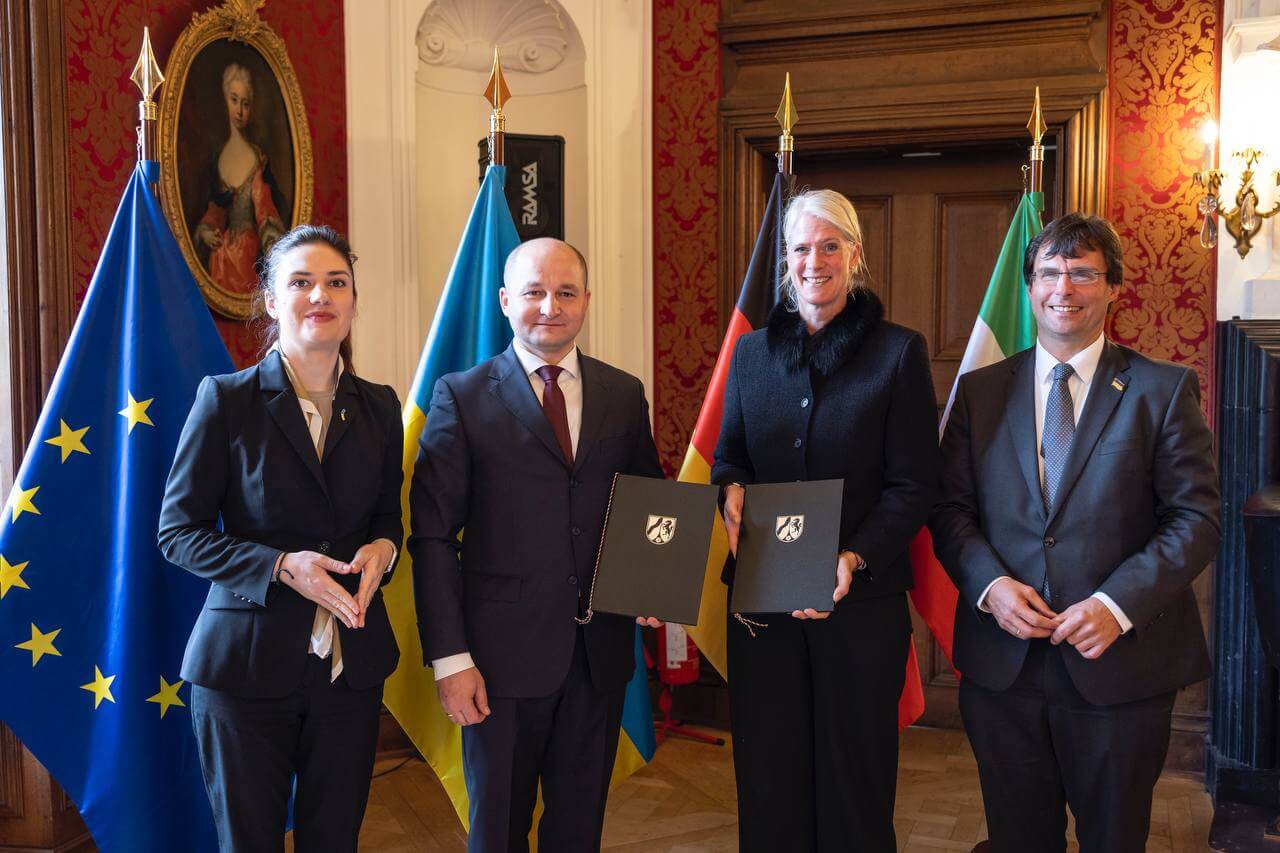 The Ukrainian delegation included Dmytro Serebrianskyi, Acting Rector of the State University, Andrii Boldov, Vice-Rector for European Integration and Digital Transformation, and Iryna Petrova, Associate Professor of the Department of Administrative Law, Process and Customs Security of the Institute of Economic Security and Customs, who is currently in Germany.
The visit to the Federal Republic of Germany was productive. The Head of the Tax University and the Director of the North Rhine-Westphalia University of Finance Claudia Potthoff-Kovol signed a Memorandum of Understanding on cooperation and development of friendly relations between the educational institutions.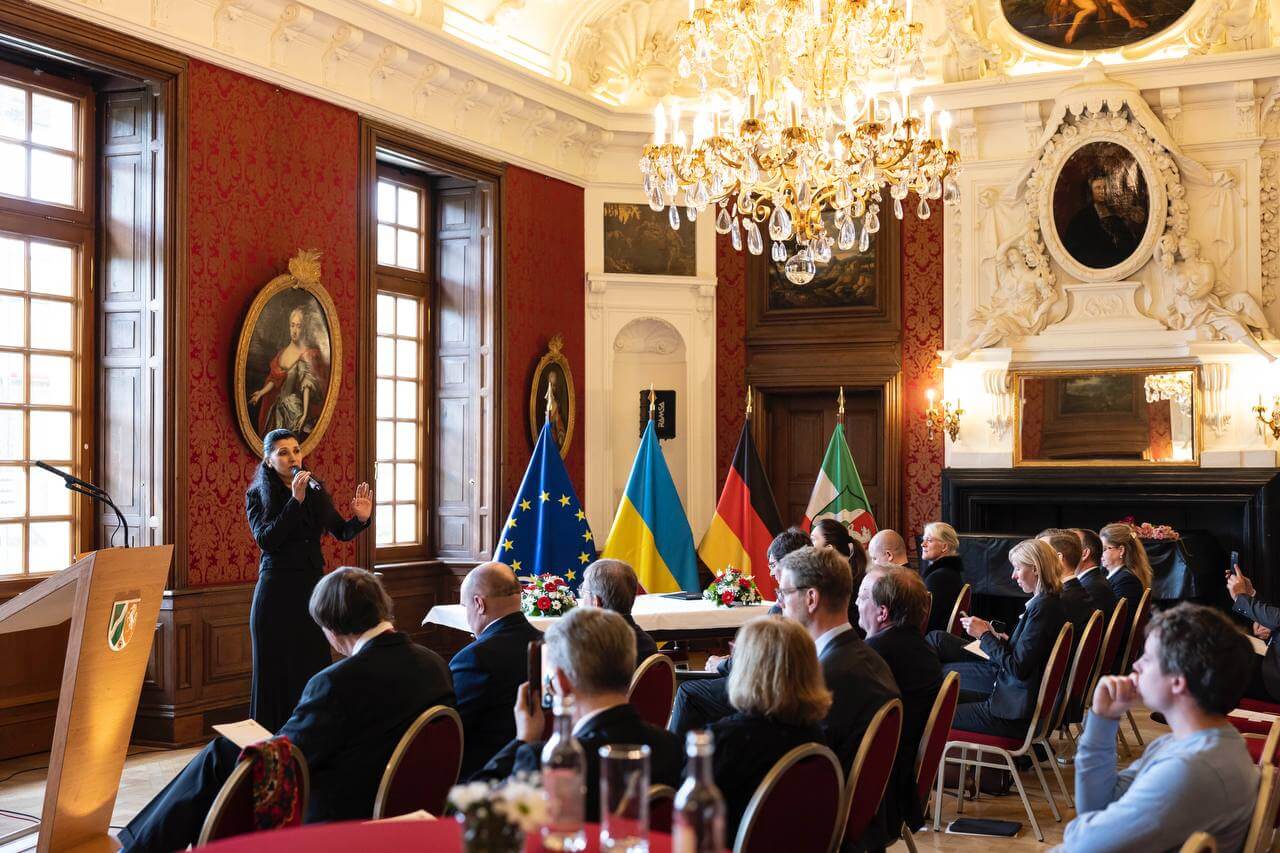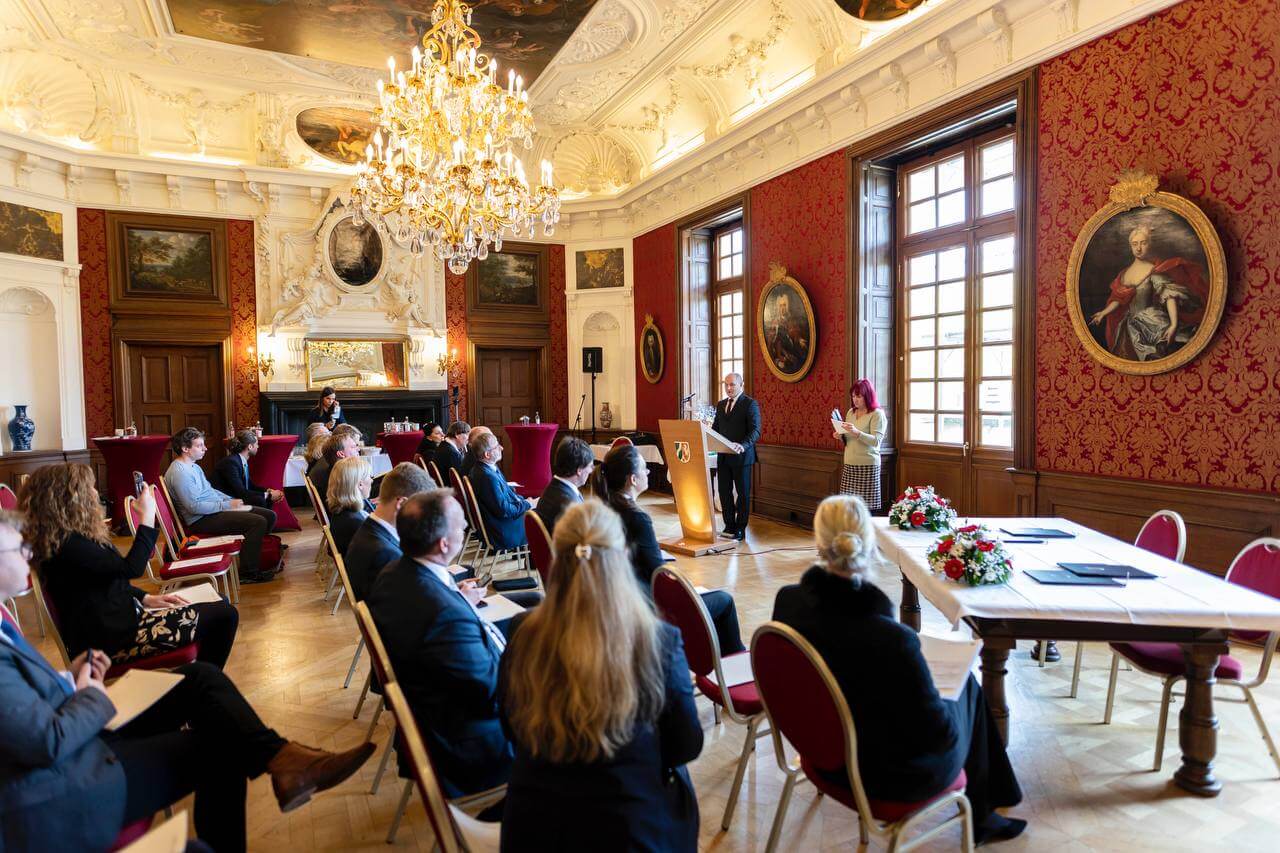 Taking into account the long-standing relations between Germany and Ukraine based on common values, taking into account Ukraine's aspirations to join the European Union, recognising the added value of cooperation between the State Tax University and the Hochschule für Finanz, and with a firm belief that effective tax administration creates the basis for economic stability, social justice and cohesion within and between European partners, the parties agreed on the following:
hold joint seminars and actively participate in direct exchange of participants in the educational process;
convene an expert group of teachers from both sides to develop lectures, seminars or modules adapted to each other's needs;
maintain an ongoing dialogue at the level of teachers and administrators;
support student reunions, strengthen interpersonal relations and partnerships between higher education institutions.
The implementation of the Memorandum of Understanding in North Rhine-Westphalia will be patronised by the Minister of Finance, Dr. Markus Optendrenk, and in Irpin by the State Secretary of the Ministry of Finance of Ukraine, Mr. Dmytro Samonenko.
Dmytro Serebrianskyi thanked his German colleagues, in particular, Ms. Claudia, for supporting the State Tax University and for their readiness to sign a Memorandum of Understanding on cooperation and development of friendly relations:
"This is a new historical page of cooperation for our educational institutions, which opens up modern European standards and opportunities for teachers and students."
The Head of the State Tax Service also expressed his gratitude to Ms. Dix from the NRW Ministry of Finance for her initiative and assistance in organizing the preparation of the memorandum signing process, and to his old friends, honorary professors of the Tax University, "people for whom our university and our country have become a second home" – Mr. Wolfgang Box and Ms. Jutta Stüsgen: " only you who gave us all the opportunity to open new pages in the history of our educational institutions".
"I thank everyone who participated in our negotiations and in the process of preparing the signing of the memorandum. Education is power, and power is victory!" concluded Dmytro Serebrianskyi.