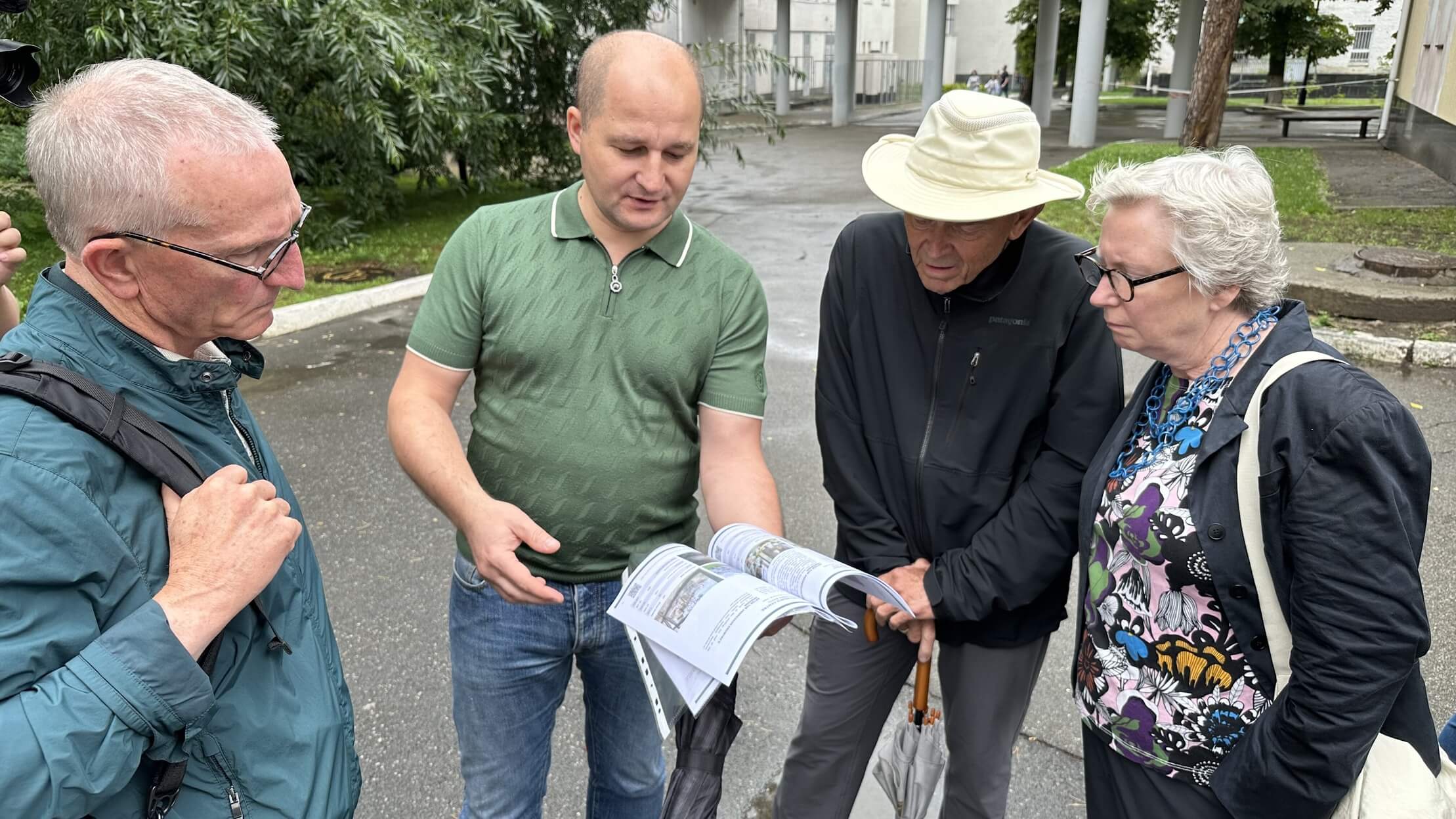 Today, 27 July, a delegation from the United States of America visited the State Tax University. The delegation included Margie O'Driscoll, Dean Reed, Niko Suvorov, and David Wessel, a powerful team of specialists with many years of experience in developing innovative projects in the field of architecture.
Last March, the State Tax University suffered significant damage as a result of Russian armed aggression. Not only its employees, compatriots, but also foreign partners were not indifferent to the fate of the educational institution. Therefore, the visit of the foreign delegation led by Margie O'Driscoll to the university was not accidental, as it had a noble goal - to provide modern architectural solutions for the reconstruction of damaged university facilities, in particular the central building, which once served as the business card of the State Tax University.
The foreign guests were welcomed by the acting rector of the State Tax University, Dmytro Serebrianskyi. The visit began with a tour, during which the distinguished guests had the opportunity to see the campus of the educational institution. They were particularly impressed by the condition of the central building, which used to serve as an administrative building. The guests saw with their own eyes the depressing consequences of the Russian shelling. The building, which had recently been bustling with life, turned into a ghost during the occupation, standing on one of the main roads of Irpin.
During the visit, the delegation discussed the details and possible promising areas of partnership. They also discussed establishing contacts between the university and American higher education institutions.
The staff of the State Tax University is grateful to the foreign guests for their sincere support and readiness for constructive cooperation.